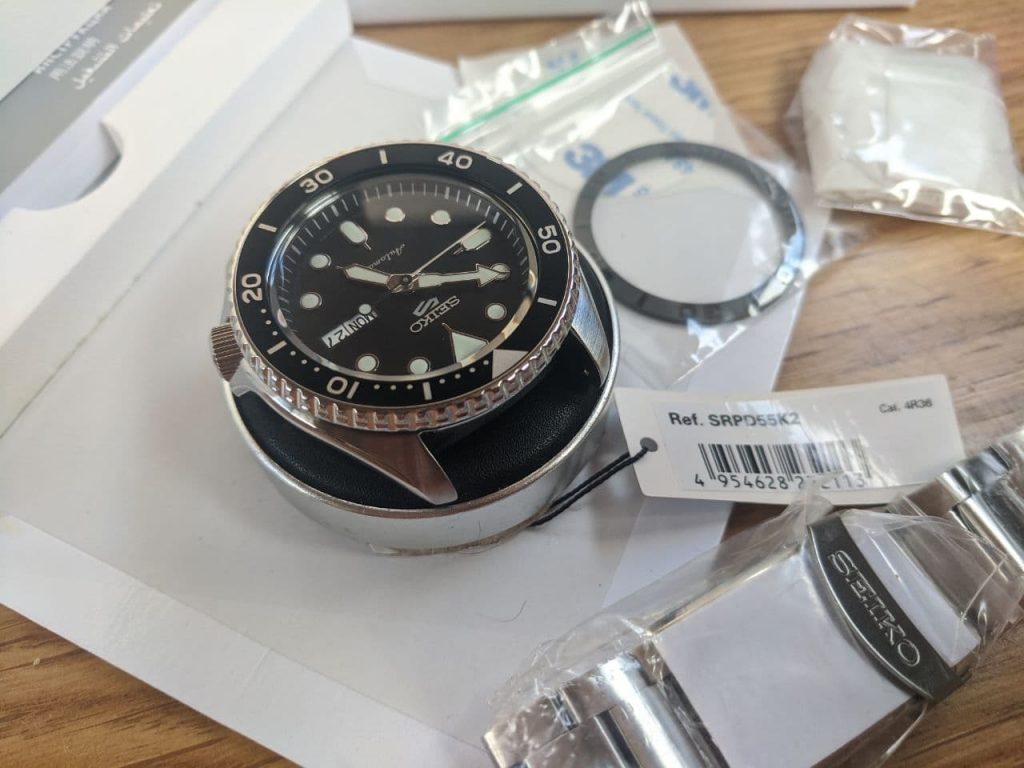 This Seiko SRPD55 Mod was put together for a client here in Cornwall. The original idea was to mix the Seiko SRPD79 dial, hour and minute hands with a red submariner second hand. Also, chapter ring modded to include red hour markers and put this into the stainless steel case. (See this mock up below.)
Although these images are pretty "raw", they are great to help the client visualise what they want. An assistance if I haven't got any photos or the request is a little out of the norm.
We started with the Seiko SRPD55, with the idea of a black Yacht Master. So, this Seiko Mod includes; a brushed stainless steel chapter ring, the double dome blue AR coated crystal and finished with a black Yacht Master bezel.
Seiko SRPD55 Mod – Bezel Insert
The bezel is removed from the watch, which allows the insert to be separated from the bezel.
The insert is attached to the bezel with double sided tape. This needs to be removed before the new bezel insert can be put in place with some fresh tape. Acetone and a little plastic scraper makes light work of this and prepares the bezel – removing the grease so the new sticky tape gains a good adhesion to the steel.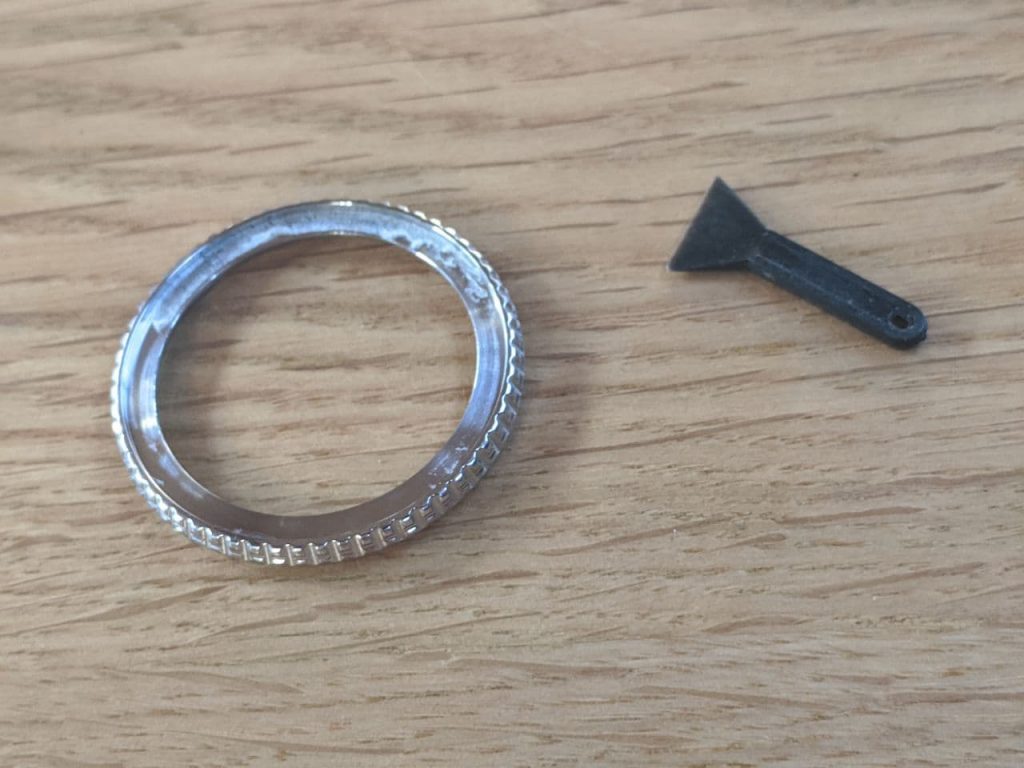 Removal of the Crystal & Chapter Ring
The case back, crown, movement and dial need to be removed to install the stainless steel chapter ring and double dome sapphire crystal. (This blog was so long in the making because I tend to forget to photograph each stage of the process!)
The crystal comes away using a press with a satisfying pop! The gasket and chapter ring come with it, but mostly these need to be removed separately.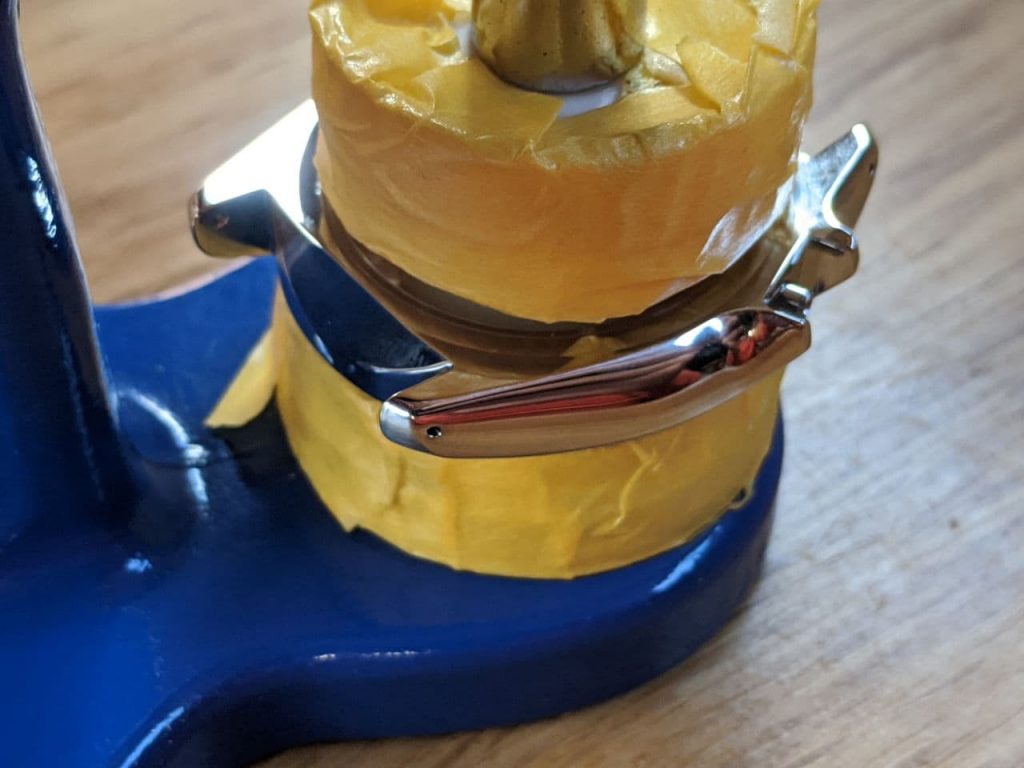 Installation of the new Sapphire Crystal & Chapter Ring
The new chapter ring can be dropped into place. Sometimes these can be a little loose fitting. The after market producers of these recommend you use a little glue to hold them in place. This one was a perfect fit, the positioning key being a snug fit also!
The gasket is placed on top of the chapter ring with a touch of silicone grease to help with water resistance. This also helps to reduce the friction, allowing the crystal to slide right in.
Water Resistance Test
The watch is then pressure tested to check the modifications have not affected the water resistance.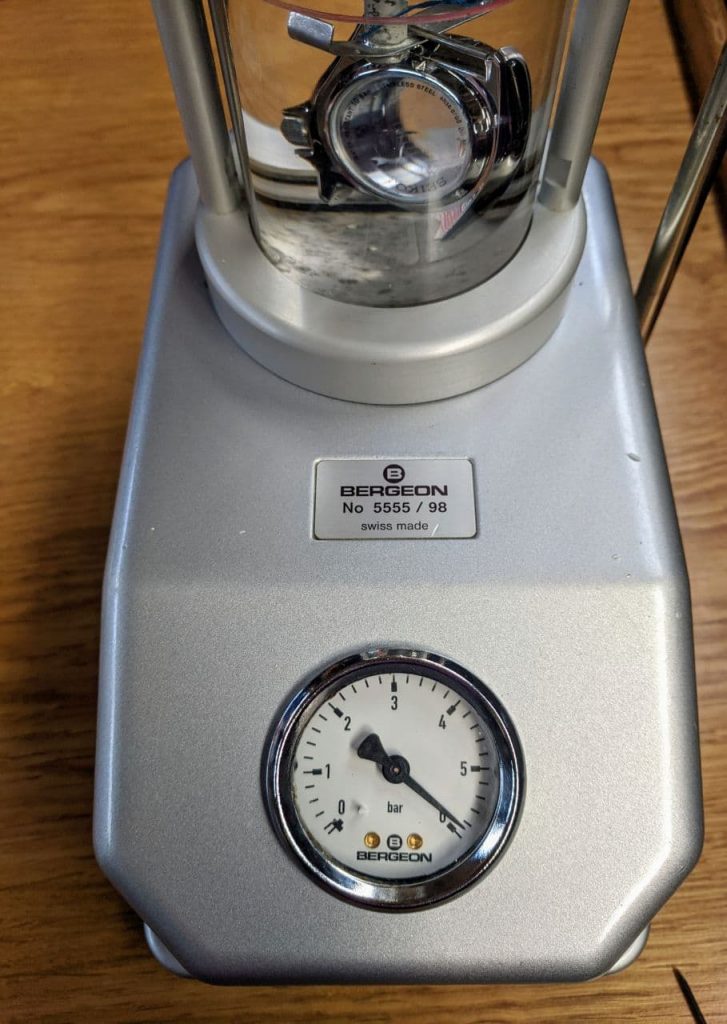 After a successful test, the case is put to dry. Whilst this takes place, the bezel tape can be applied ready for the assembly of the watch.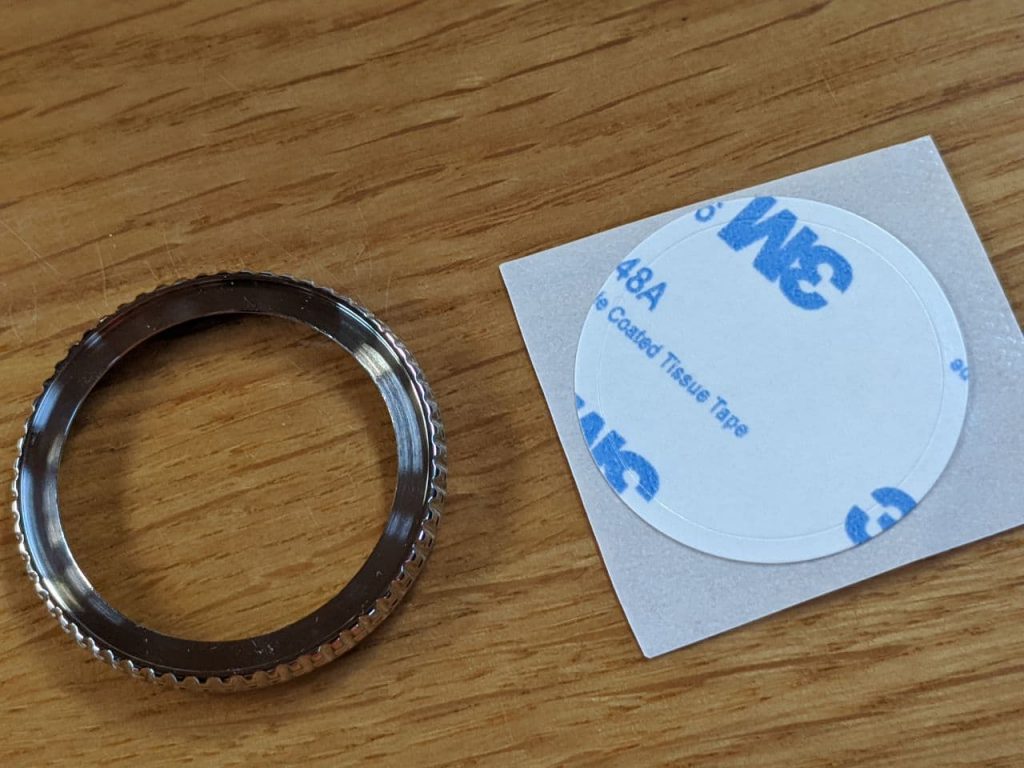 Seiko SRPD55 Mod – The Finish
All the components of the watch are re-installed. It is checked and regulated on a Timegrapher so we can ensure its time keeping.
Jack sent over the images below and gave permission to use them. They look great, so here they are.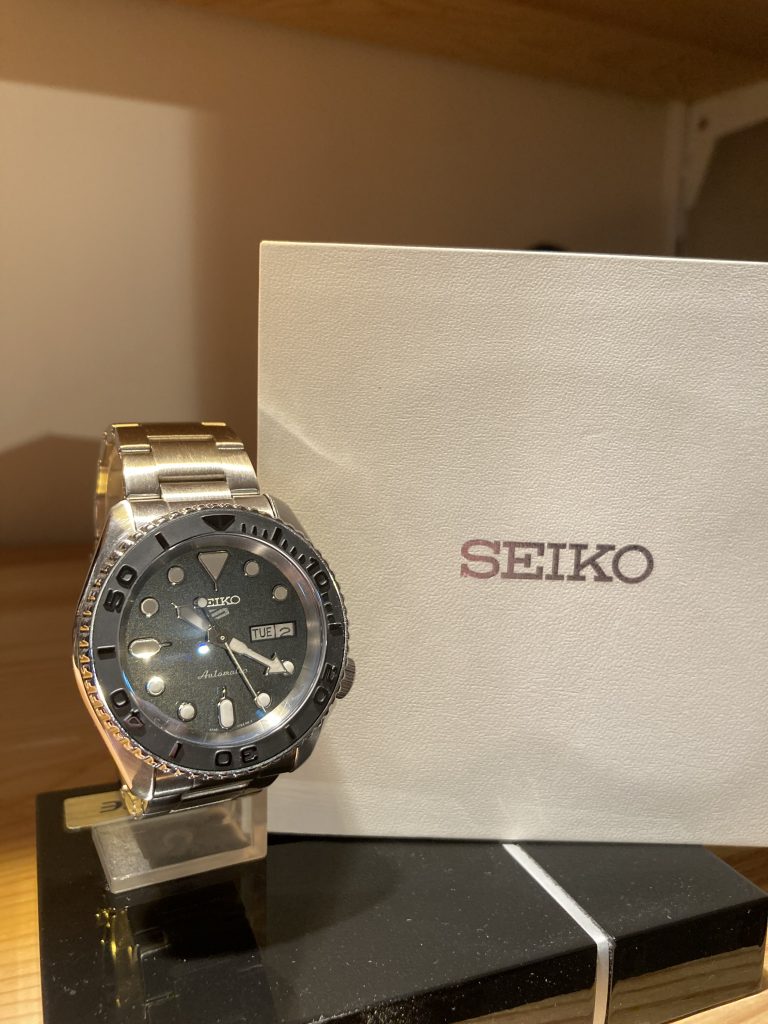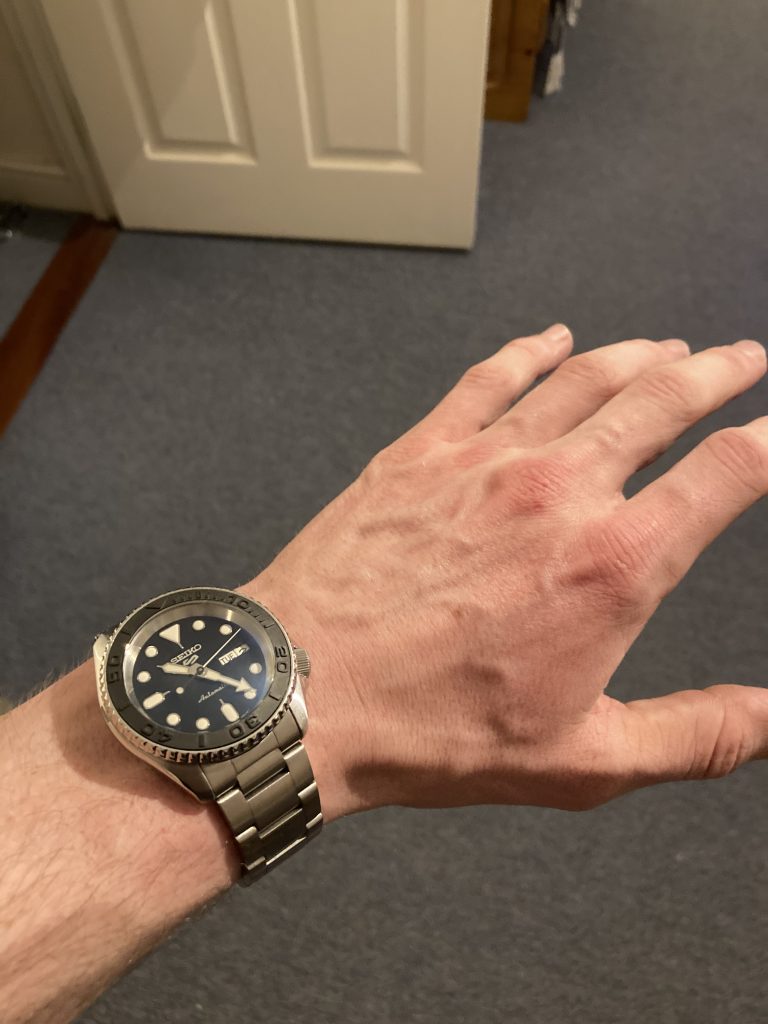 Check out the Black Seiko SRPD79 Mod Yacht Master on the blog or over at Twitter.