The hugely popular Seiko SPRD79 Mod – the stealthy one – with black case, dial, bezel, insert and black as Seiko could get lume. Nice. So this Seiko SRPD79 mod is in for the Yacht Master Mod.
This was a Christmas gift to the customer from his partner, and he didn't want to see it before Christmas. The Seiko mod parts he sourced himself from DLW, and the SRPD79 from Amazon. These arrived in a timely manner, thus I was able to return it to him in suitable time for wrapping and placing it under the tree.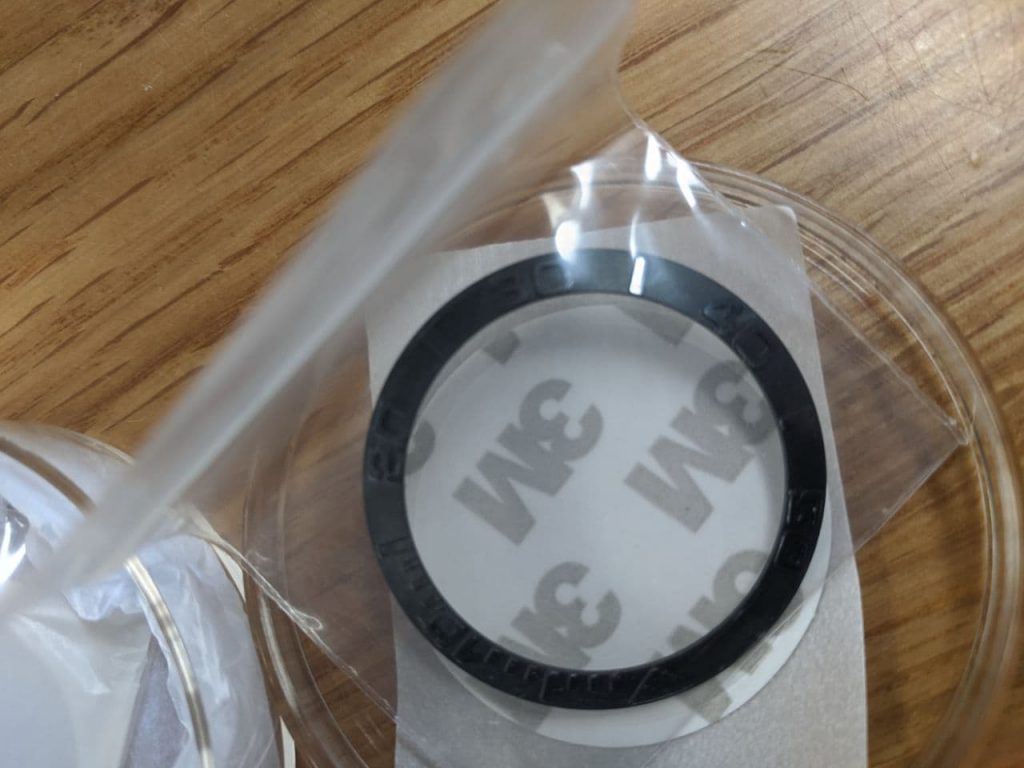 All the parts were inspected before I began the modification. As usual the products from DLW are excellent quality and there were no imperfections other than to the newly varnished bench!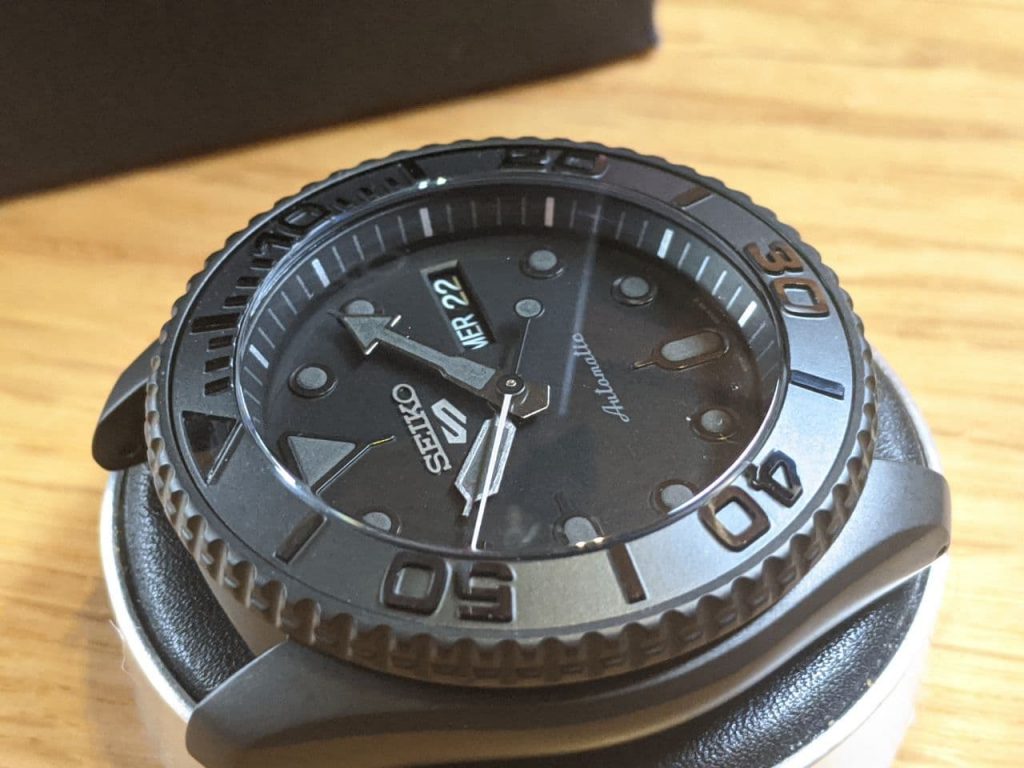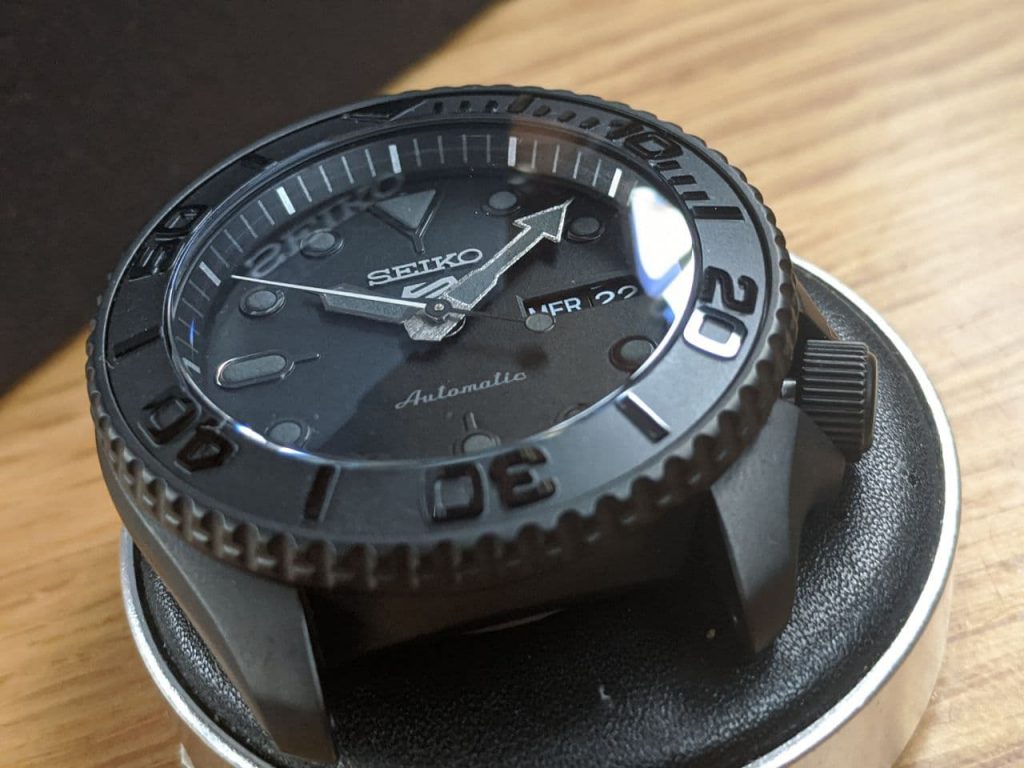 Typically, as usual, I forgot to take any photos whilst modding! However, here are some before and after shots for you to feast your eyes upon.
All boxed up and ready for the post in time for Christmas.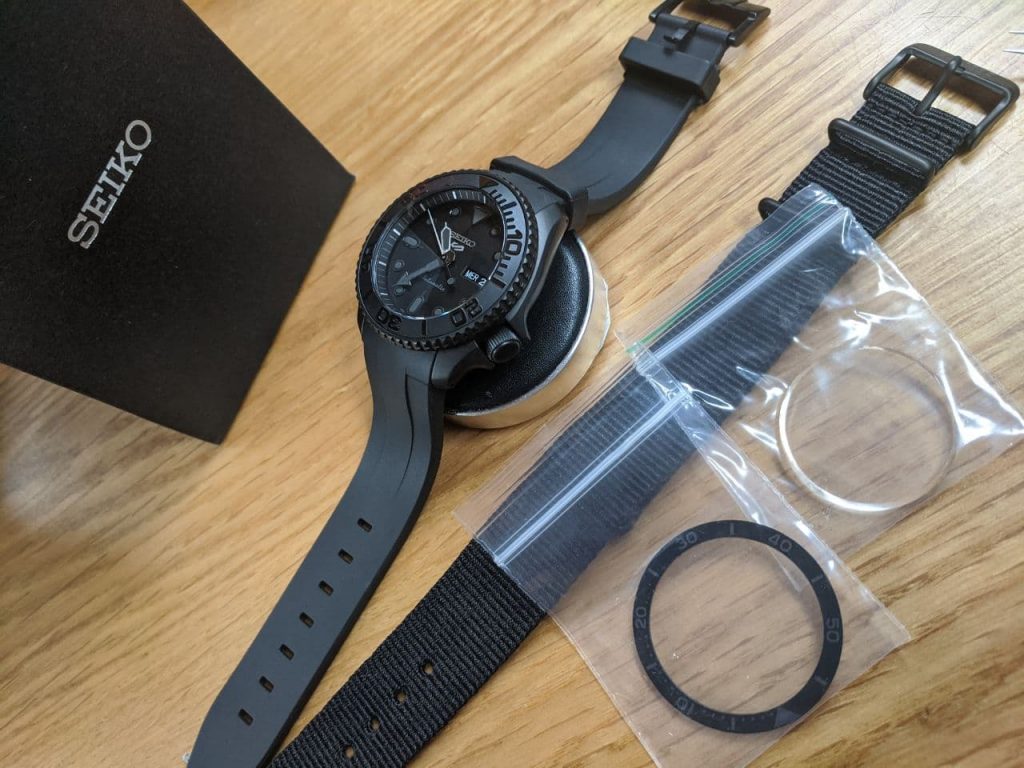 If you are considering your own mod, and looking for some assistance, why not drop me a line?