When it comes to timepieces, there's something truly captivating about owning a watch that reflects your personality and style. Commission a Seiko Mod and an ordinary watch becomes an extraordinary modifed watch. At WellingTime, we're passionate about transforming off-the-shelf Seiko watches into personalized works of art, tailored to your preferences. Our modding service offers you the opportunity to craft a timepiece that truly resonates with your unique style, commission a Seiko Mod today.
The Transformation Journey:
Starting with an Off-the-Shelf Seiko
All our Seiko mods embark on their journey as standard, off-the-shelf Seiko watches. These watches serve as blank canvases, ready to be transformed into something exceptional. Whether you have a specific model in mind or you're open to exploring our diverse inventory, we can cater to your requirements.
Personalized Modifications – Commission A Seiko Mod
At WellingTime, we understand that your watch should be an extension of your personality. That's why we offer a seamless and personalized modding process. We can make changes to your watch to suit your style, whether it's achieving a vintage aesthetic, a modern look, or a one-of-a-kind design that's entirely your own.
Wide Range of Options
Commissioning a Seiko mod from us is a breeze. We stock a variety of popular Seiko models, including the 5KX series, as well as a selection of used watches to cater to various budgets. Our extensive inventory and Seiko's ever evolveing catalogue of watches ensures that you have numerous options to choose from.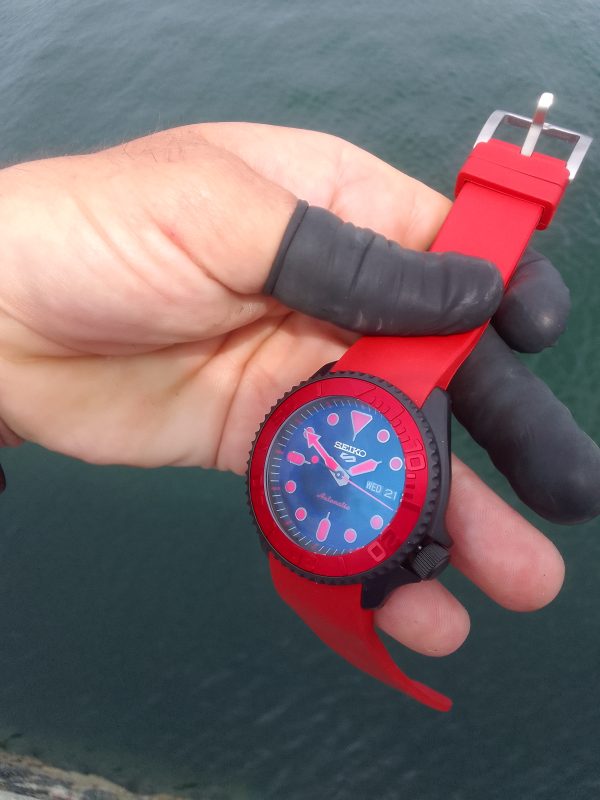 Abundance of Parts
We have a substantial stock of modding parts that enable us to customise your watch to your heart's desire. Whether you're looking for a unique bezel, dial, hands, or any other component, we have it covered. Our parts inventory is ever-expanding to keep up with the latest trends and styles.
In-House Customization
One of the standout features of our modding service is our ability to customize parts in-house. This means that if you have a specific vision for your watch's components, we can work with you to bring that vision to life. In-house customization allows for an unparalleled level of creativity and personalization.
Your Vision, Your Watch – Commission a Seiko Mod
Commissioning a Seiko mod with WellingTime means that your watch will be modified exactly as you like. We're here to bring your vision to life. Whether it's adjusting the movement, adding unique features, or simply fine-tuning the aesthetics, we're committed to delivering a watch that speaks to your style.
How to Commission a Seiko Mod:
Finding a Base Watch: Start by exploring Seiko watch models, both new and used, to find the base watch that suits your preferences and budget. We can supply great value new and used Seiko's.
Contact Us: Reach out to us through our contact form, social media channels, or find our contact details at the bottom of our website. We're here to assist you at every step of the way.
Discuss Your Vision: Share your ideas and preferences with us. We will guide you through the available options and help you refine your concept.
Receive a Quote: We'll provide you with an itemized quote, detailing all costs involved in bringing your vision to life.
Watch the Transformation: Once you've approved the quote, work on your "Mod" will begin, meticulously modifying your Seiko watch to your exact specifications.
Enjoy Your One-of-a-Kind Timepiece: Your customized Seiko mod will be a testament to your unique style, ready to accompany you on your life's adventures.
Commissioning a Seiko mod with WellingTime is not just about owning a watch; it's about owning a piece of art that tells your story. Start your journey to a truly personalized timepiece today and experience the magic of wearing a watch that is an extension of you. Contact us today to commission a Seiko Mod. Your vision, your watch, your story.
Links to our Socials – Facebook Instagram Twitter – X