At WellingTime, we're your trusted destination for Expert Watch Battery Replacement Service professional Watch Battery Replacement services, catering to a wide range of watch brands, from renowned names like Omega, Seiko, Breitling, Tissot, and Tag Heuer to stylish fashion watches such as Timberland, Emporio Armani, Radley, and many others.
Preserving the Heart of Your Timepiece
Your watch is more than just an accessory; it's a reliable companion that keeps you punctual and stylish. When the battery of your watch runs low, it's crucial to address it promptly. Neglecting a watch with a depleted battery can lead to complications and potential damage, resulting in costly repairs down the line.
Signs That Your Watch Battery Needs Attention:
Inaccurate Timekeeping: If you notice your watch consistently loses or gains time, it may be a sign that the battery is running low or you may require further services to the movement.
Dim or Erratic Display: A dim or erratic display, whether digital or analog, can indicate that it's time for a battery replacement.
Complete Stoppage: In more severe cases, your watch may stop functioning altogether, signaling a depleted battery.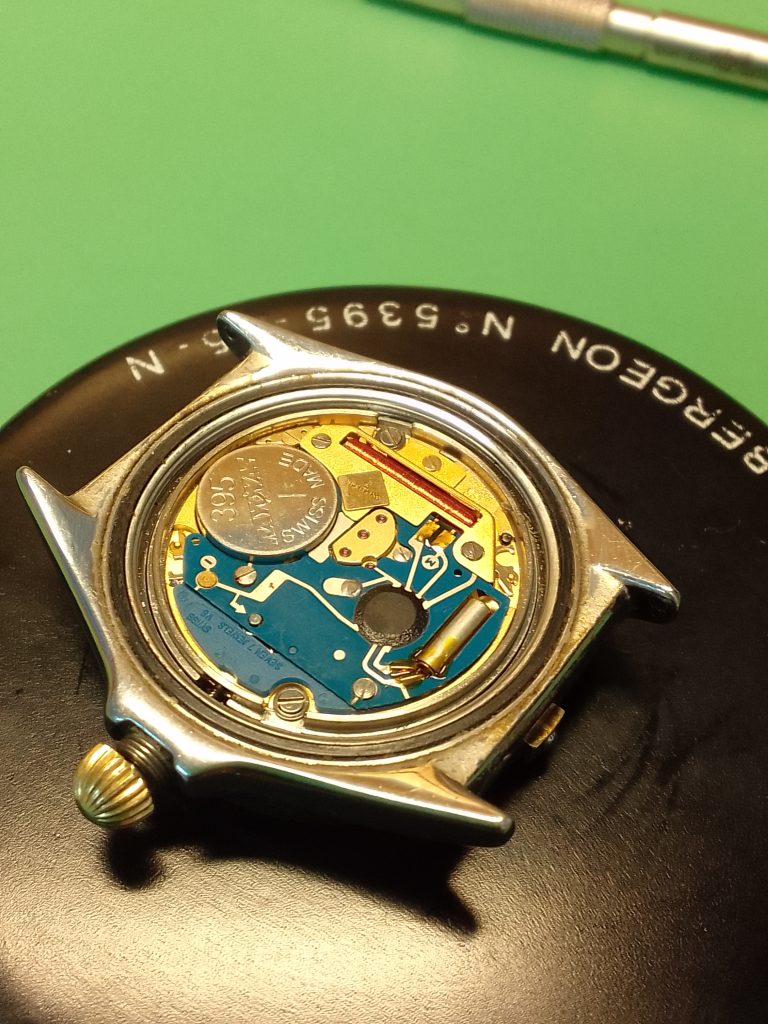 Our Expert Watch Battery Replacement Services:
At WellingTime, our expert watchmakers understand the unique needs of various watch brands. Our services include:
Battery Replacement: Our precise watch battery replacement ensures that your timepiece runs accurately and reliably.
Sealing and Pressure Testing: For water-resistant watches, we offer resealing and pressure testing services to maintain their water resistance.
Cleaning and Maintenance: During the battery replacement process, we perform a thorough cleaning and inspection of your watch to ensure it's in excellent condition.
Renata Batteries: Ensuring Quality and Reliability
We take pride in using only the finest components for your watch's battery replacement needs. We exclusively use Renata batteries, renowned for their exceptional quality and reliability. Renata has been a trusted name in watch batteries for decades, consistently delivering high-performance power sources that ensure your watch continues to keep perfect time. When you choose WellingTime, you're choosing the assurance of Renata quality for your timepiece.
Your Watch, Our Expertise:
We recognize the value of your watch and its place in your daily life. Trust us with your timepiece, regardless of the brand, and we'll ensure it continues to keep time in perfect harmony.
Contact Us Today:
Ready to preserve the heart of your timepiece? Contact WellingTime today for our expert Watch Battery Replacement services. We're here to keep your watch running smoothly and looking its best.
Facebook Instagram Twitter – X
---