At WellingTime, our journey into the world of watches commenced with a childhood fascination that has gracefully evolved into a lifelong passion. It all began with a Swatch watch, a cherished gift from my grandmother upon her return from Switzerland in the vibrant 1980s
In those days, Swatch was the quintessential choice – a testament to the era's unique charm. Little did I know that this simple yet significant gift would spark a passion destined to shape my career and pave the way for the establishment of the esteemed WellingTime watch repair center.
A Former Life:
My professional trajectory, while diverse, retains a touch of the unconventional. The path led me to Stage Management studies at a Conservatoire, a choice that would usher me into the realm of live entertainment. Over the years, I have had the privilege of working on an array of shows, tours, and international sporting events, where precision and impeccable timing are the hallmarks of excellence. In the whirlwind of this fast-paced industry, a digital or solid automatic watch was a steadfast companion, ensuring every cue and performance was executed with grace.
The Move to the South West:
Several years ago, I embarked on a transformative journey, drawn by the allure of Cornwall's tranquil beauty and a desire for a more contemplative way of life. During this time, I found myself inexorably drawn to the art of boat building – a craft that resonated deeply with someone who appreciates the nuances of craftsmanship and harbors an enduring love for the sea. My theatrical background, coupled with a penchant for creative problem-solving, seamlessly merged into this new chapter.
Discovering the Watchmaker's Craft:
Fate, it seems, had its own plans. During my exploration of Cornwall, I serendipitously crossed paths with a local watchmaker on the cusp of retirement. While seeking repairs for one of my cherished timepieces, I ventured to express a profound interest in understanding the intricate world of watchmaking. What transpired in that pivotal moment was a meeting of minds that would alter the course of my journey.
My newfound mentor, bearing the invaluable training bestowed upon him in the heart of Switzerland, took me under his wing. He kindled my curiosity by entrusting me with a book on horology, a gift that ignited the spark of a newfound passion. What began as a casual curiosity soon matured into an unquenchable thirst for knowledge. My return visits to the watchmaker became occasions for the exchange of wisdom and the restoration of venerable pocket watches and timepieces from across the ages.
Over the ensuing two years, I immersed myself in the art of watch repair, amassing a collection of ailing watches that I meticulously restored to their former glory. Throughout this transformative journey, my mentor remained a steadfast presence, guiding and motivating me to establish WellingTime's watch repair center in the picturesque enclave of Falmouth.
WellingTime Today:
From those modest beginnings, WellingTime has blossomed into an establishment of remarkable growth and transformation. Our reputation now extends far and wide, earning the trust of discerning jewelers and passionate watch aficionados. Today, we take immense pride in extending comprehensive watch repair services tailored to most brands and models. Our unwavering commitment to the art of craftsmanship, precision, and above all, customer satisfaction, remains the beating heart of our operation.
As we continue to evolve and redefine our horological horizons, we cordially invite you to join us on this extraordinary journey. Whether you seek expert watch repair, bespoke timepieces, or a trusted partner in the realm of horology, WellingTime is your discerning choice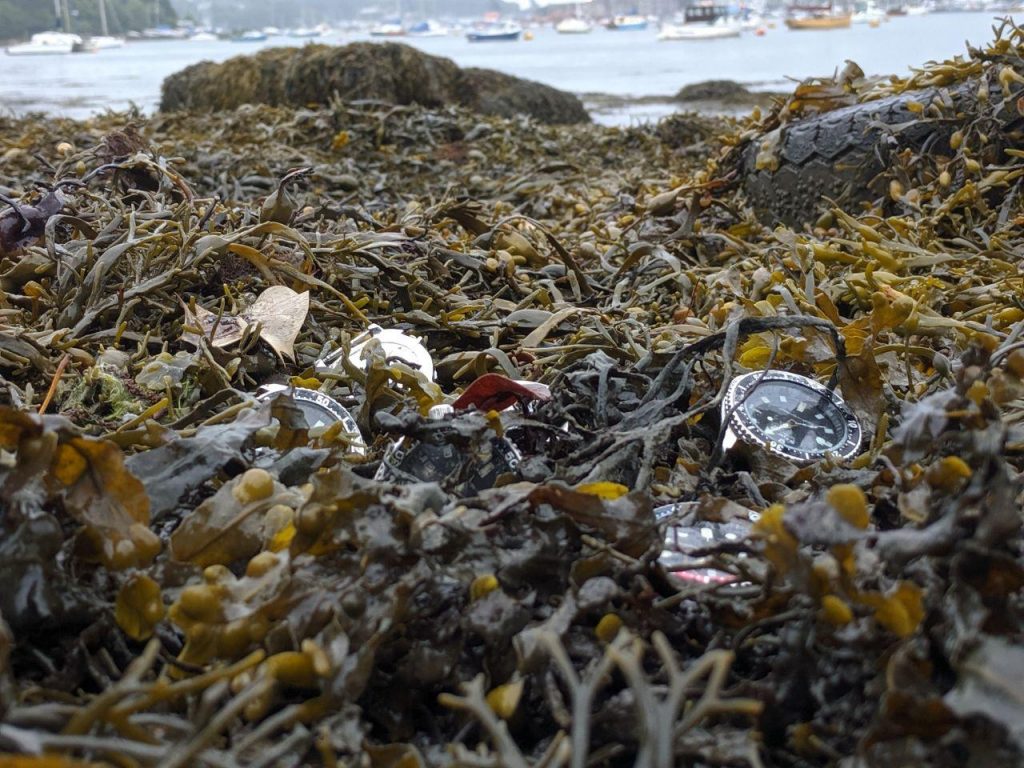 Wherever you find your latest vintage watch, whatever the condition.
It will be back to its former glory, or completely redesigned, the choice is yours. Click here to contact me or you can find me on socials linked at the bottom of every page.