Seiko, a renowned name in the world of horology, has once again captivated enthusiasts and collectors alike with the much-anticipated release of the Seiko Bruce Lee watch. This collaboration between Seiko and the Bruce Lee Foundation pays homage to the legendary martial artist, actor, and cultural icon, Bruce Lee.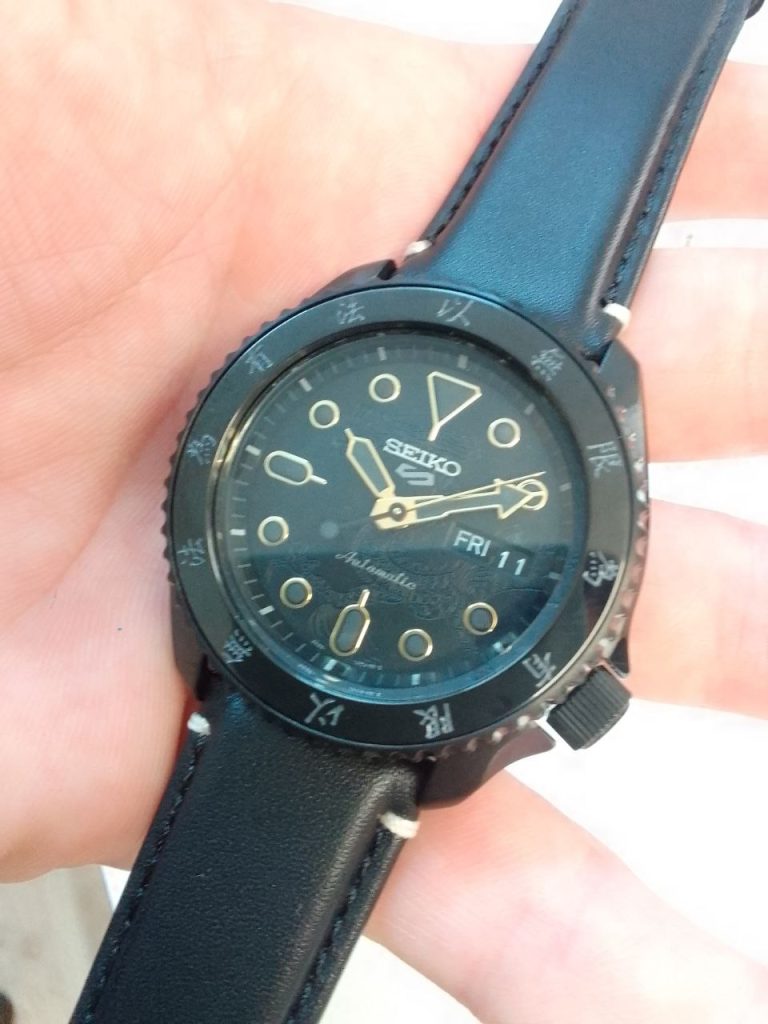 The Seiko Bruce Lee watch encapsulates the spirit and charisma of Bruce Lee, known for his extraordinary martial arts skills and philosophical wisdom. The design of the timepiece is a harmonious blend of elegance and power, mirroring Bruce Lee's iconic presence both on and off the screen.
This limited-edition masterpiece boasts a striking Black PVD case that exudes strength and resilience, much like the martial arts master himself. Its robust exterior houses a Seiko Cal. 4R36 movement, ensuring precision and reliability in timekeeping.
The Seiko Bruce Lee watch features a distinctive ceramic insert and a Hardlex crystal, enhancing its durability and resilience to wear and tear. It's worth noting that for those seeking an even higher level of durability, the Hardlex crystal can be upgraded to a sapphire crystal, a testament to Seiko's commitment to offering options that cater to the preferences of discerning collectors.
One of the most remarkable features of this timepiece is the exhibition caseback, constructed from sapphire crystal. When you gaze through this transparent caseback, you're greeted by a mesmerizing display of red and yellow colors, adorned with symbols that pay homage to Bruce Lee's philosophy and legacy.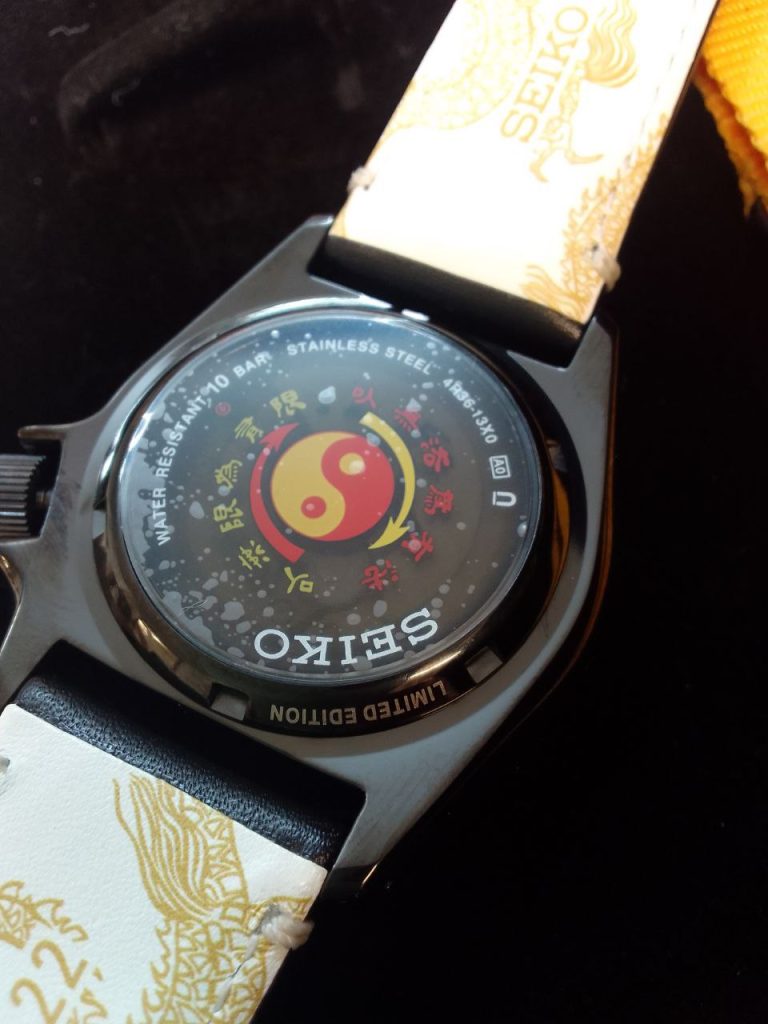 The dial of the Seiko Bruce Lee watch is a study in elegance and intricacy. Against a black backdrop, gold indices filled with black lume not only provide exceptional legibility but also add a touch of luxury. Upon close examination, you'll discover an etched dragon on the dial, making each watch one of a kind… Well, one of the limited 15,000 pieces produced.
The dragon, a symbol closely associated with Bruce Lee, also makes its presence felt on the rear of the padded black leather strap, emphasizing the attention to detail and the watch's unique design elements.
For versatility, the Seiko Bruce Lee watch ships with a yellow NATO strap featuring a central black line, allowing collectors to choose their preferred style and embrace the legacy of Bruce Lee in their own unique way.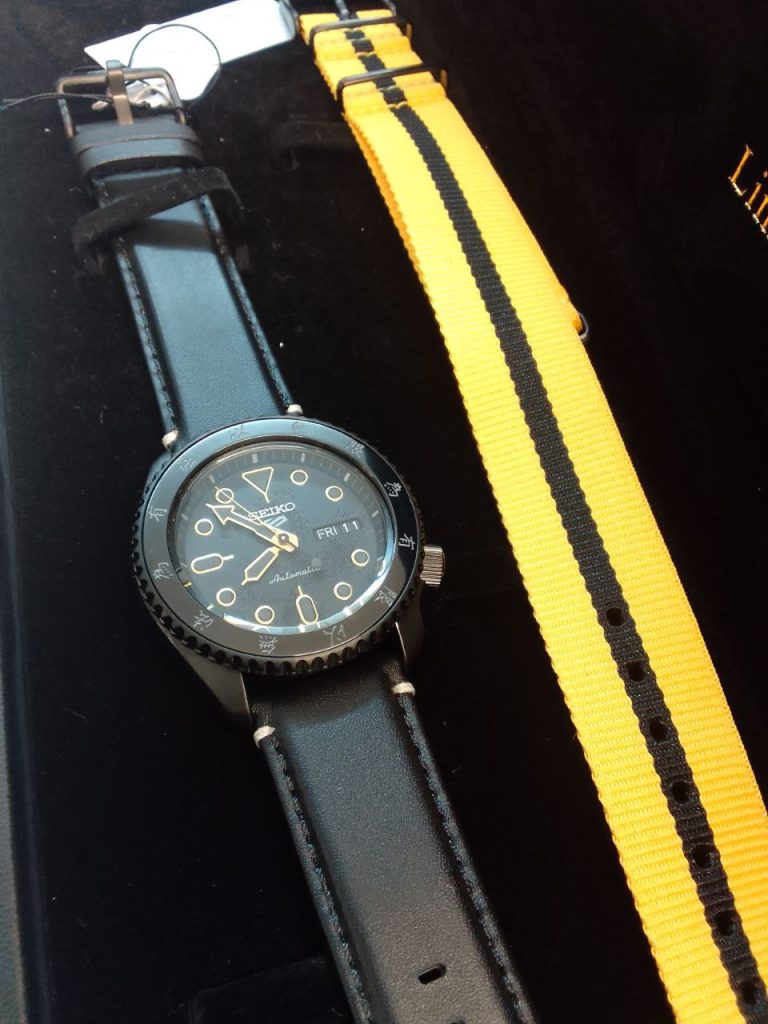 In conclusion, the release of the Seiko Bruce Lee watch is a celebration of an extraordinary individual who left an indelible mark on the world. It not only serves as a timeless tribute to Bruce Lee's legacy but also embodies Seiko's dedication to creating exceptional timepieces that resonate with enthusiasts and inspire them to reach greater heights, just like the legendary Bruce Lee. This watch is not just a timekeeping device; it's a symbol of martial arts mastery, philosophy, and an enduring legacy that continues to inspire generations.
While the Seiko Bruce Lee watch is practically perfect in its design and craftsmanship, it's worth noting that, like most Seiko timepieces, it can benefit from the durability and scratch resistance of a sapphire crystal. Should you wish to enhance your watch with this upgrade, please feel free to contact us via our contacts page for further information.