This is a mod from a returning client. There were a whole host of upgrades to realise this Seiko SKX big grip mod.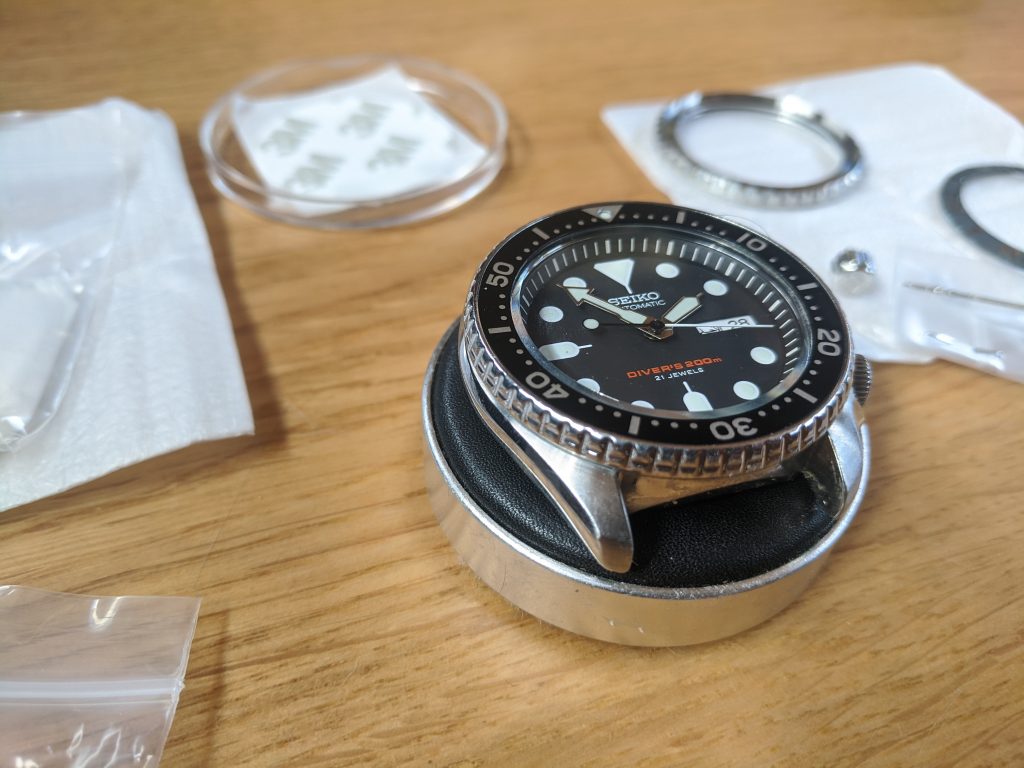 When all the parts were in the post the client decided to upgrade the movement to the NH36. This is a nice choice as he has a number of watches. When rotating watches on the wrist it is nice to have the winding feature found on the Seiko 4R36 / NH36.
Apparently I forgot to take photos for this blog. I noticed when looking for photos of the movement upgrade process. (This is the case with a lot of the intended blogs that never complete. I often write a sentence and then look for photos. The blog is then shelved!) This one is a little different. I thought it was a lovely thing so it is worthy of its own little blog post. If you wanted to see the movement upgrade you can find that on the another blog here. But for now, here is the Seiko SKX Big Crown, it also fits the SKX.
That big grip works well with the monster crown. (Although it is not photographed either!) Below is a slide show of the watch complete with its strapcode oyster bracelet.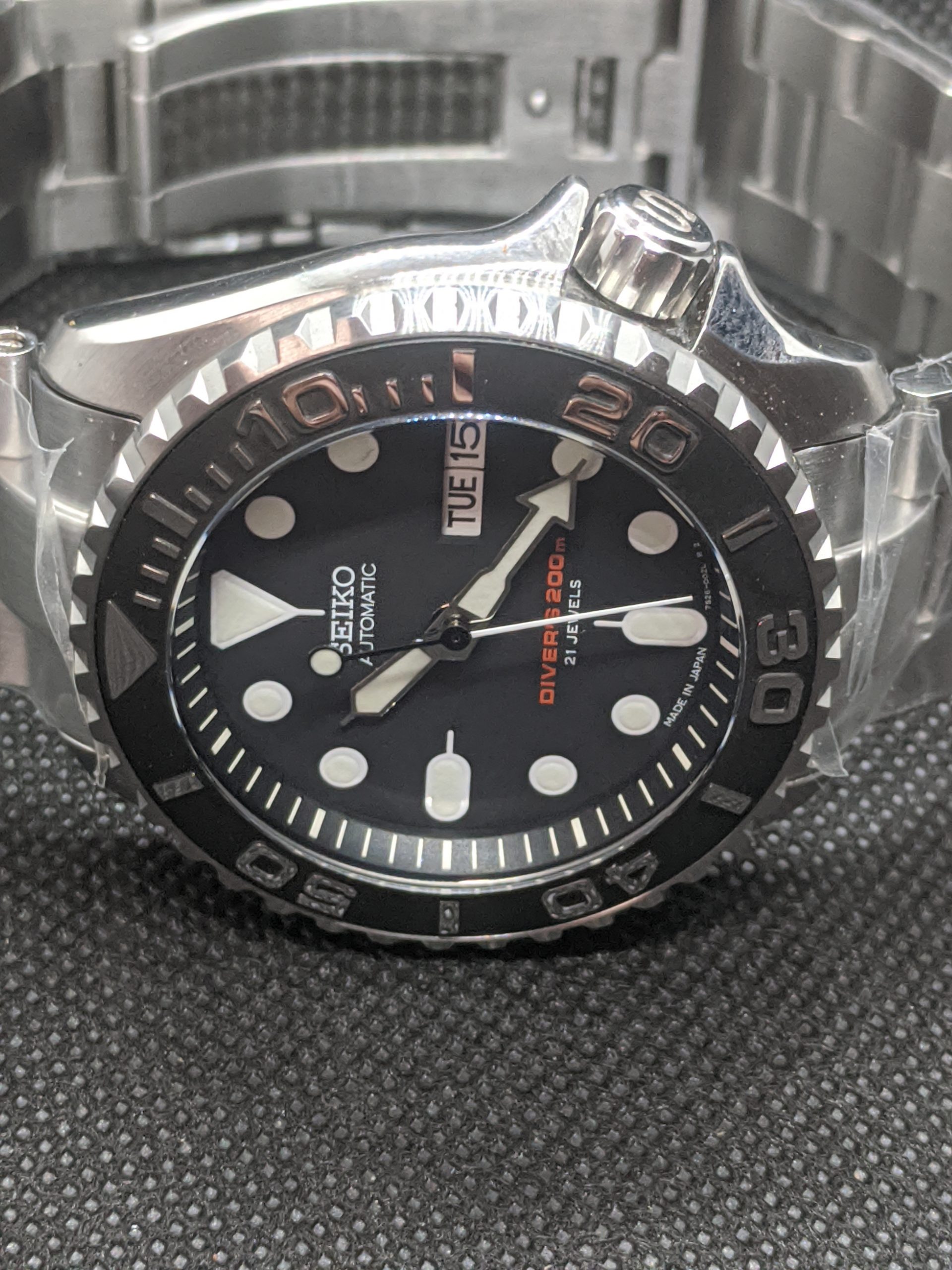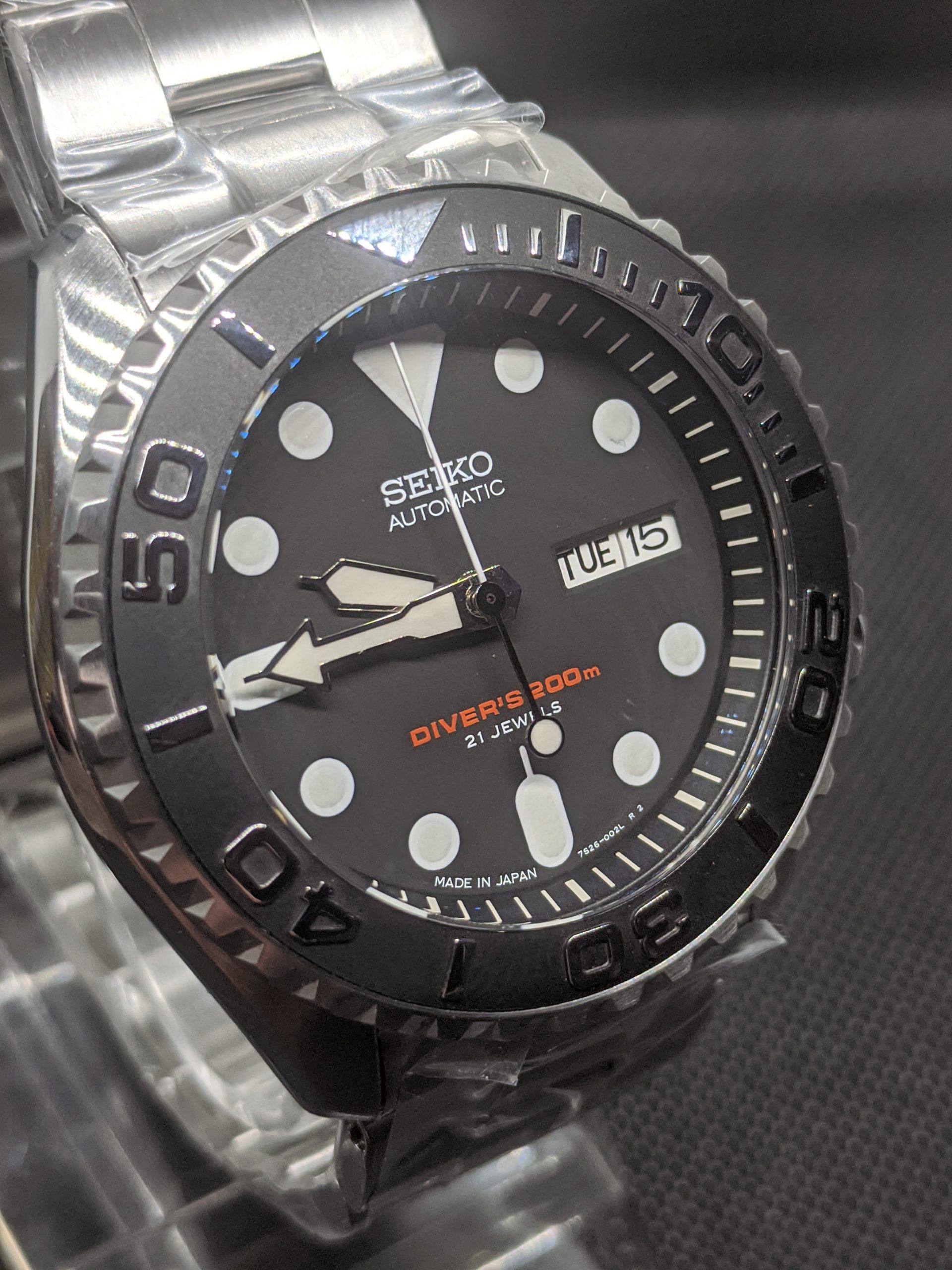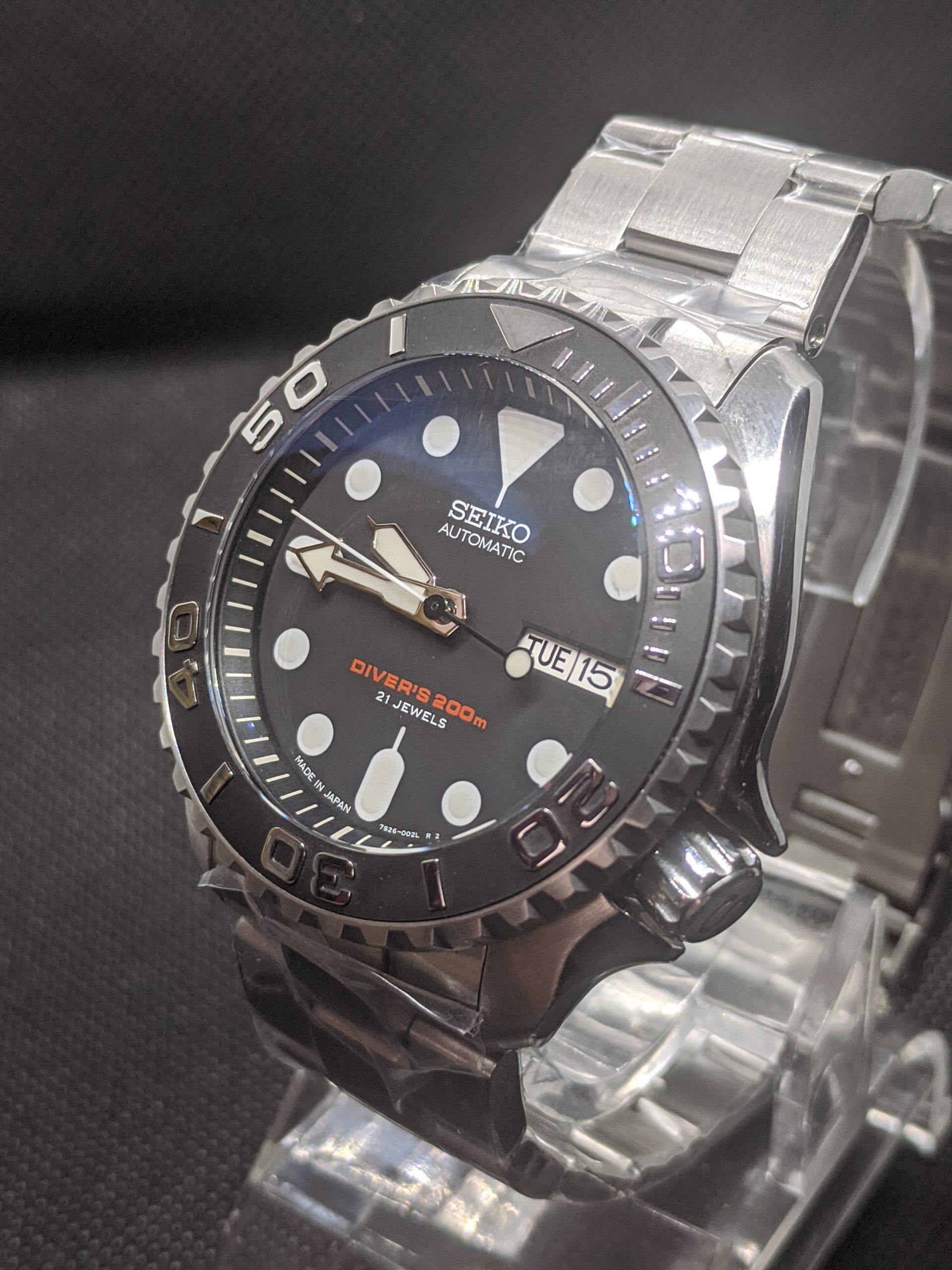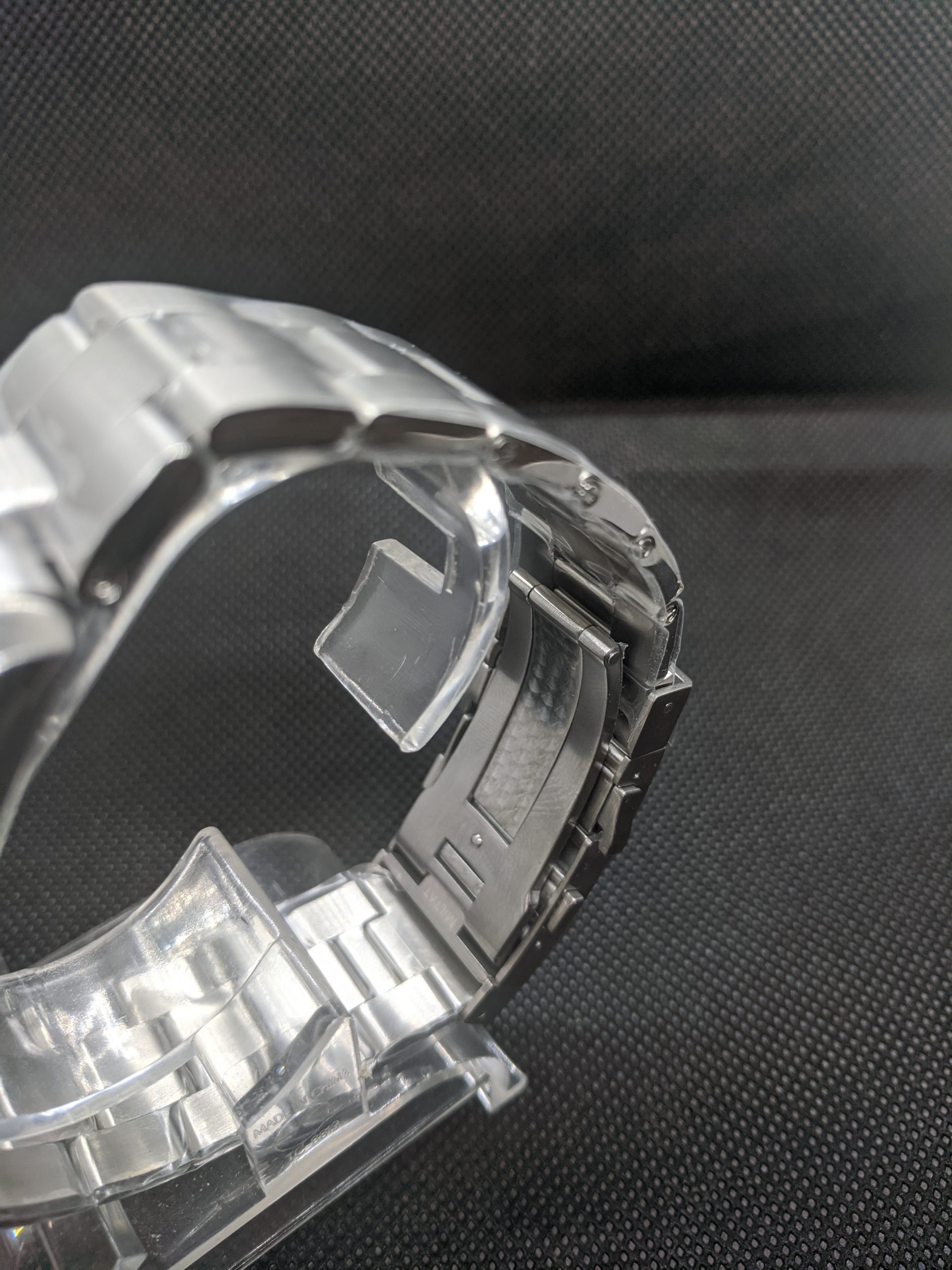 I love the bezel insert on this mod, it goes so well with the stainless steel and black Seiko SKX dial. I'm not sure where these parts were sourced exactly, but the movements I had in stock came from Lucius Atelier who has some lovely unique modding parts which are often on limited production.
If you would like a Seiko SKX Big Grip mod get in touch here, or contact me through any of my socials linked at the bottom of the page.