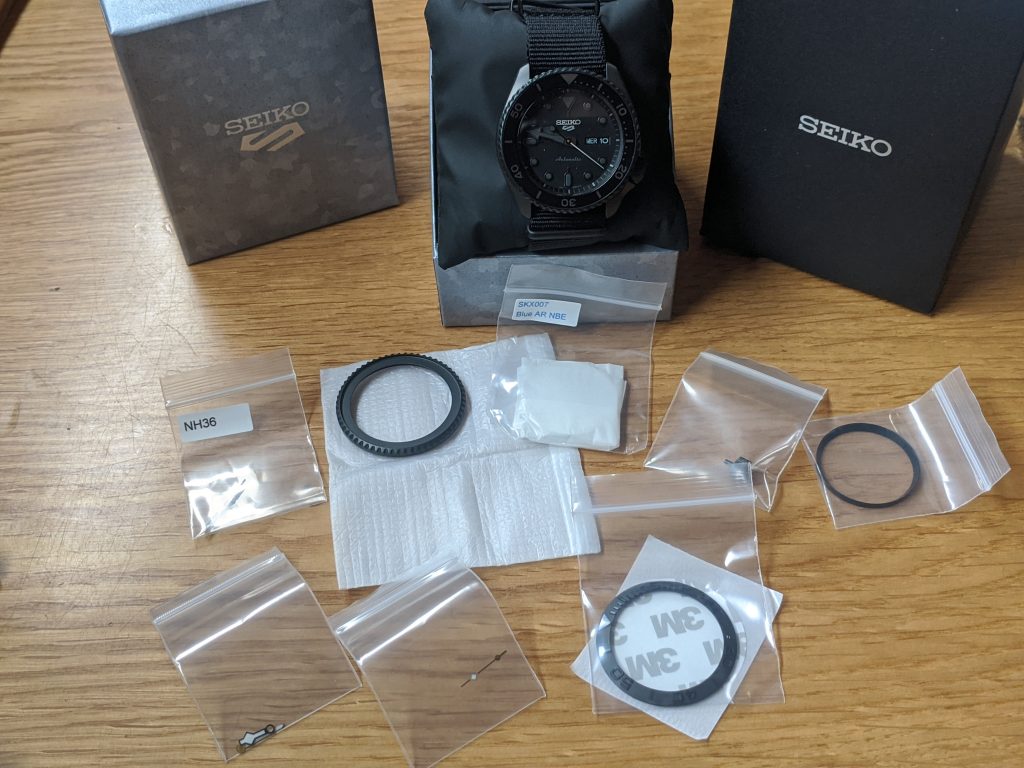 I had a short email conversation with a client and this arrived in the post shortly afterwards. I know some people like to see these mods come together. Pretty much everything here is modified, all except the dial, case and movement to produce black (stealth) "Seiko Snowflake" mod.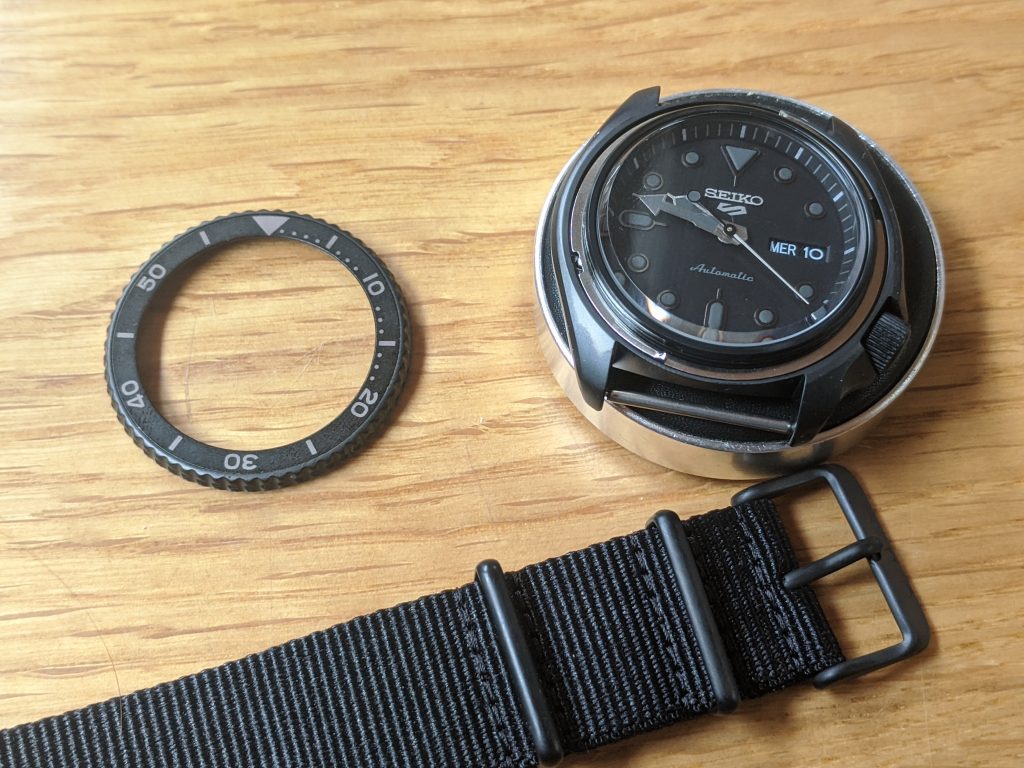 I always start with taking the bezel off. This is usually to soak it so the bezel insert comes away clean. On this occasion that was not required as the watch is to have a new bezel and insert. I cannot be sure but it looks like the mod parts came from Seiko Mods up country.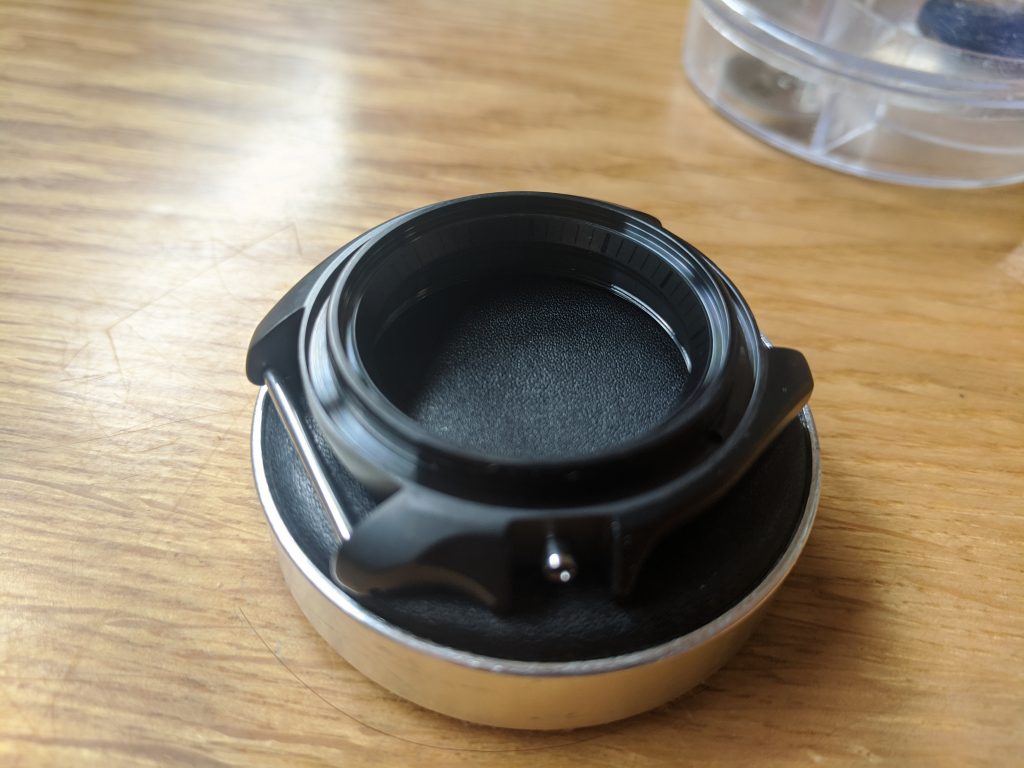 The watch has to be be stripped down so we can start to rebuild the watch. The chapter ring is the first thing to be installed.
Hand Replacement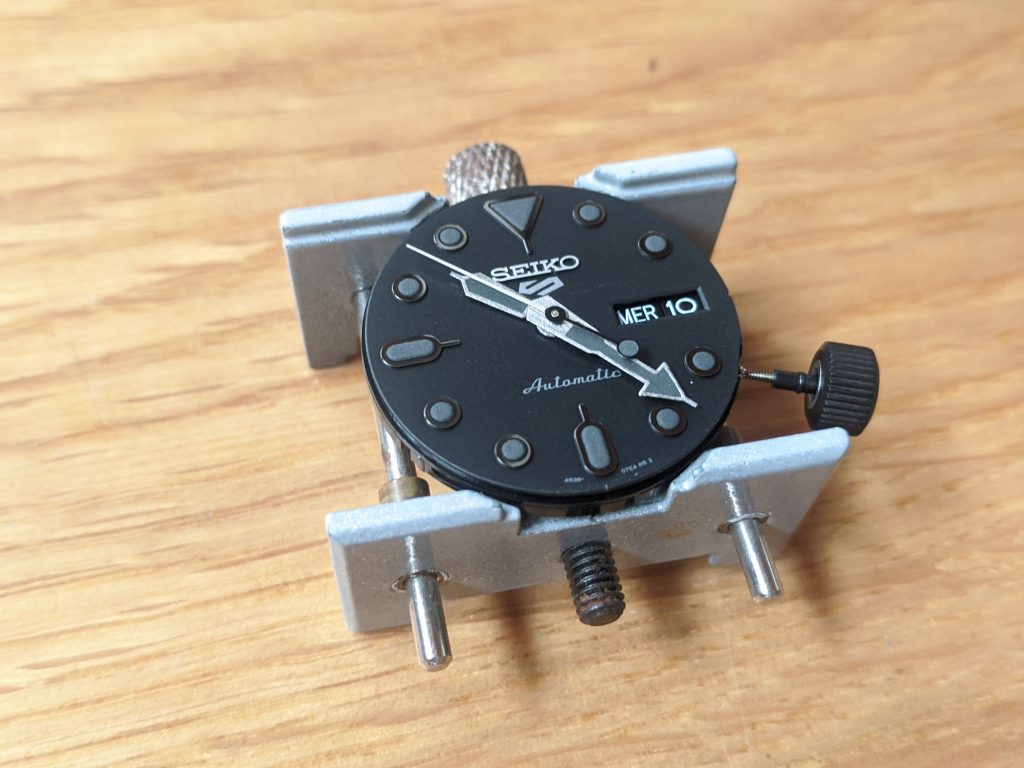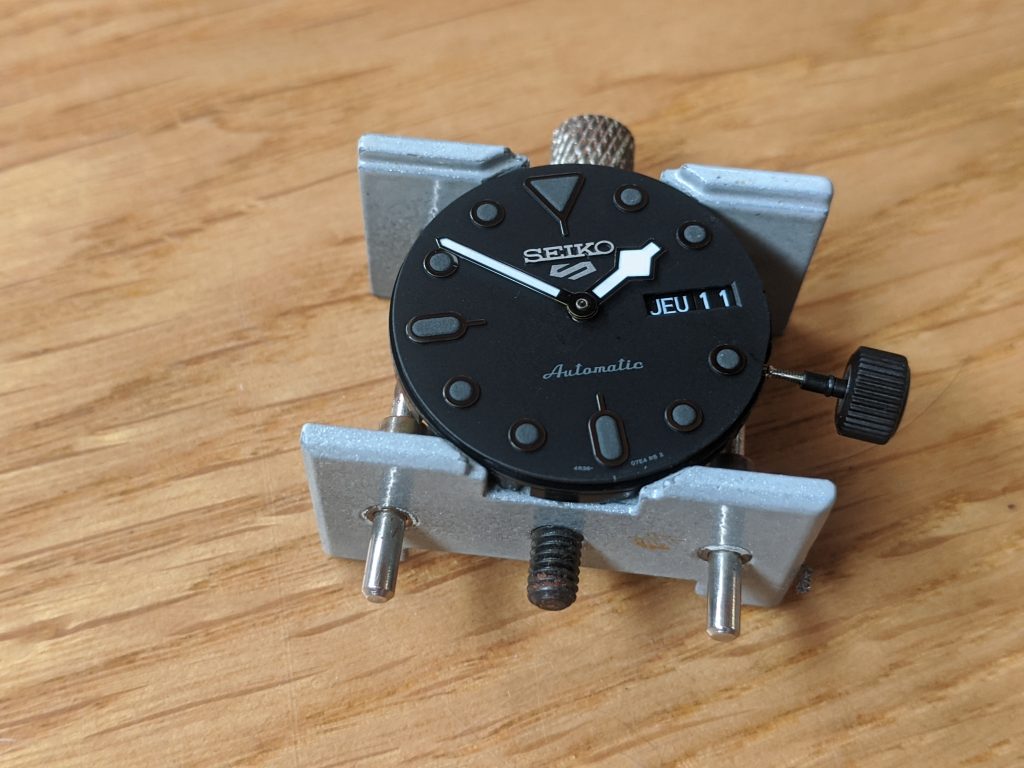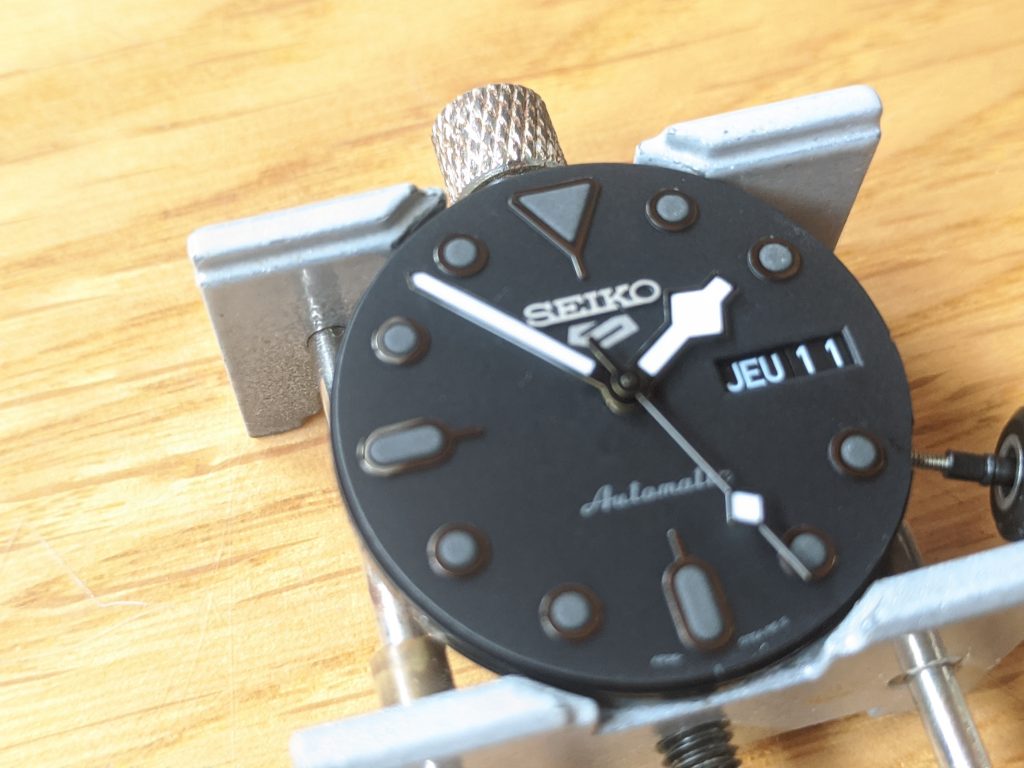 The hands are then replaced ensuring the date changes at midnight.
Once the hands have been modified the movement, dial and hands can be re-cased. I had a limited timescale for this mod, and I would have liked to re-lume the hands lume on the dial. I have had an idea of how to achieve this, and will post a blog link here if it works.
The bezel and insert are the final parts to be installed to complete the Seiko Snowflake mod.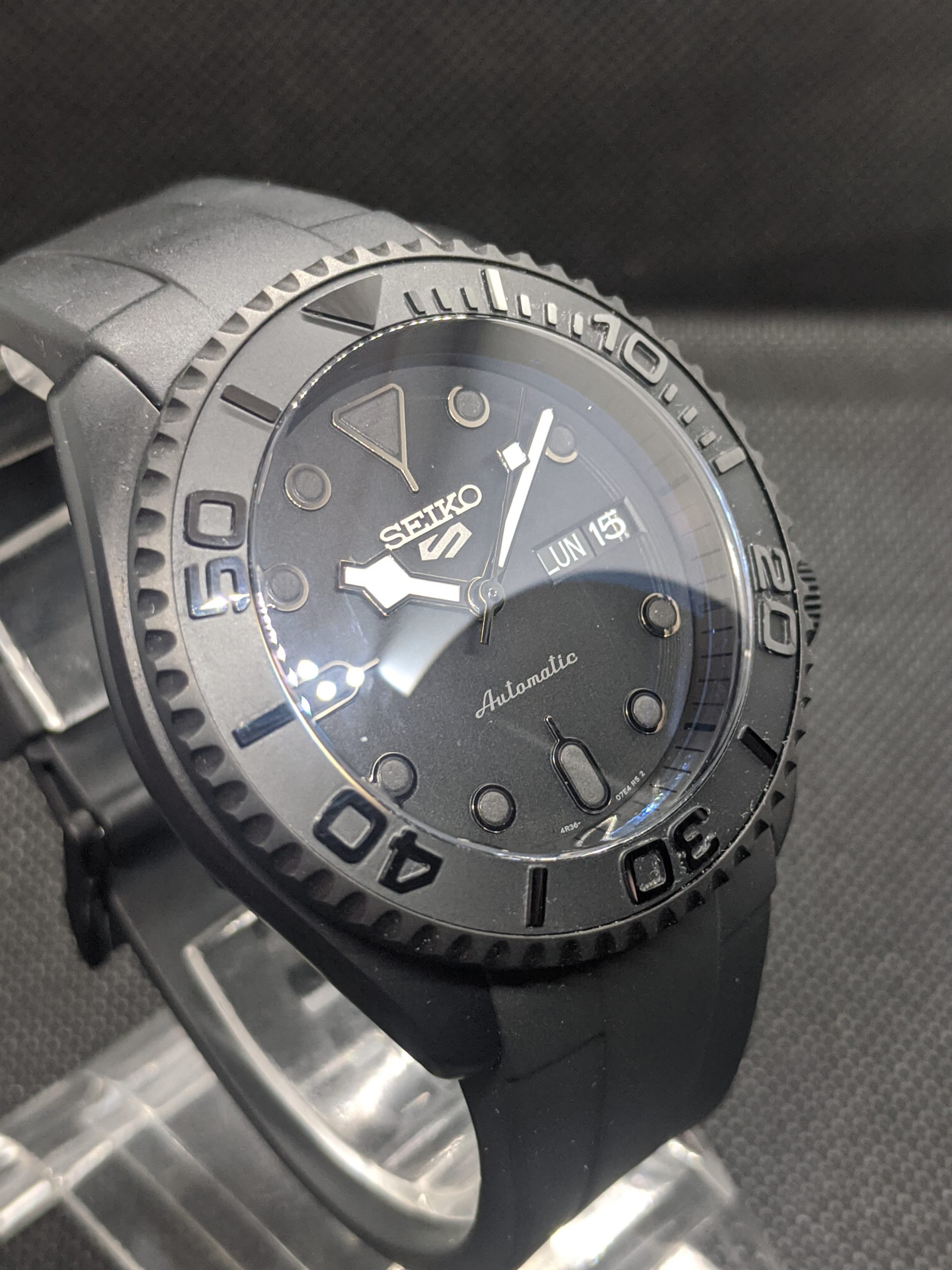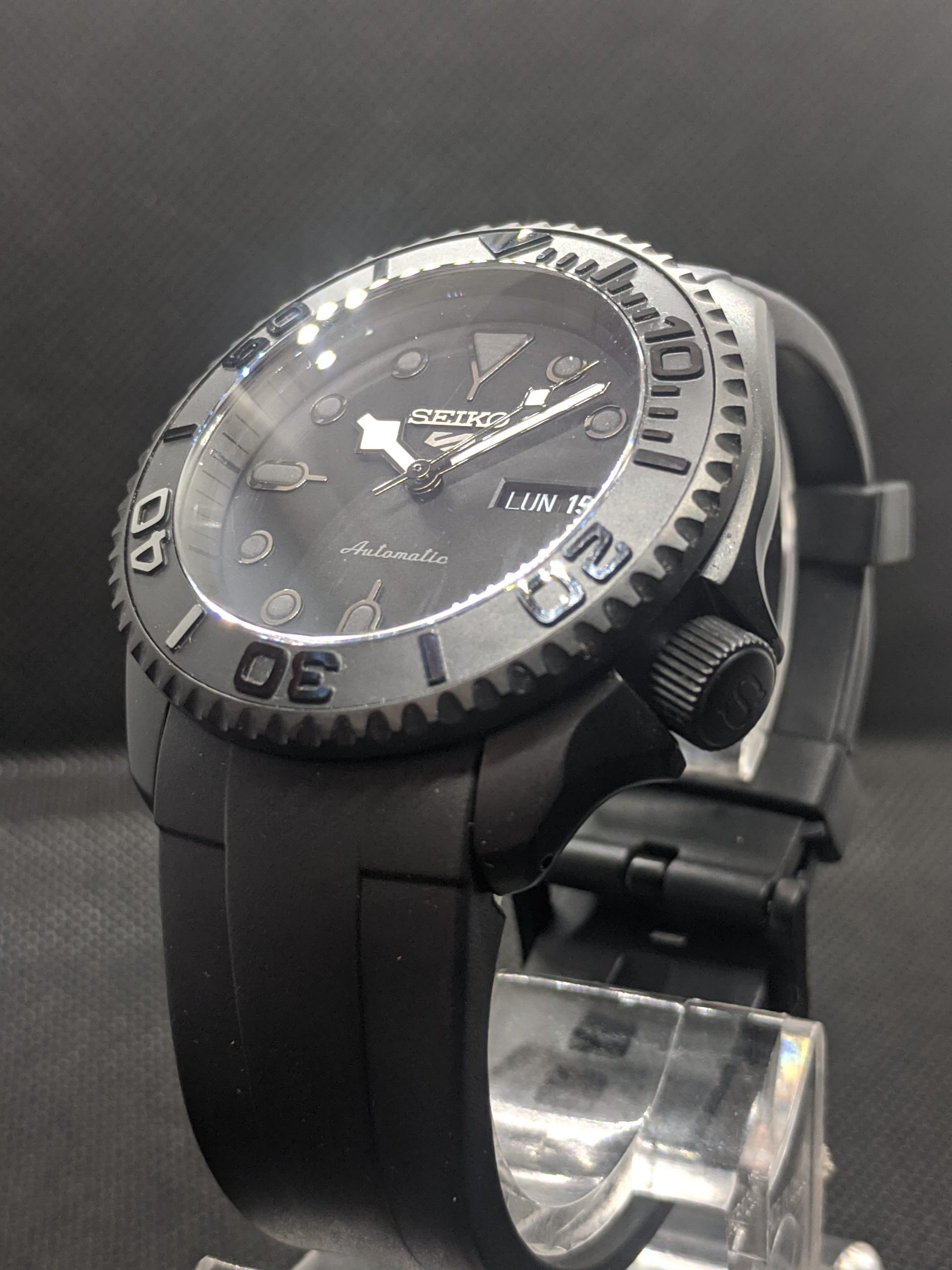 This Seiko Snowflake mod has gone the whole hog, even down to the 'S' etched crown. The choice oyster strap helps complete the look. So I really like what the client decided to do here. I would like to be able to offer a re-luming service that can replicate the lume on this dial. I will get to trying something out when I have the opportunity.
If you are considering modifying your Seiko there are more blogs to check out. For more inspiration check out the Seiko Mods Page. Feel free to drop me a line if you need any assistance.