Seiko 6R15-03W0
This Seiko Prospex Air Diver Mod was sent to me by a client along with the bezel and hands he required me to fit. I am always interested to see what people have envisioned for their watch. It is nice that I get to bring their dreams to fruition. I also have lots of ideas to offer to clients that are not entirely sure of what they are looking for.
The bezel insert can be easily removed. The OEM Seiko bezel insert has a separate pearl of lume that is fitted under the insert. This can be easily lost.
I find using something that will break down the adhesive the best method for insert removal. The insert will usually come clean away, leaving the adhesive tape behind on the bezel. This can be easily cleaned away while the adhesive is still wet.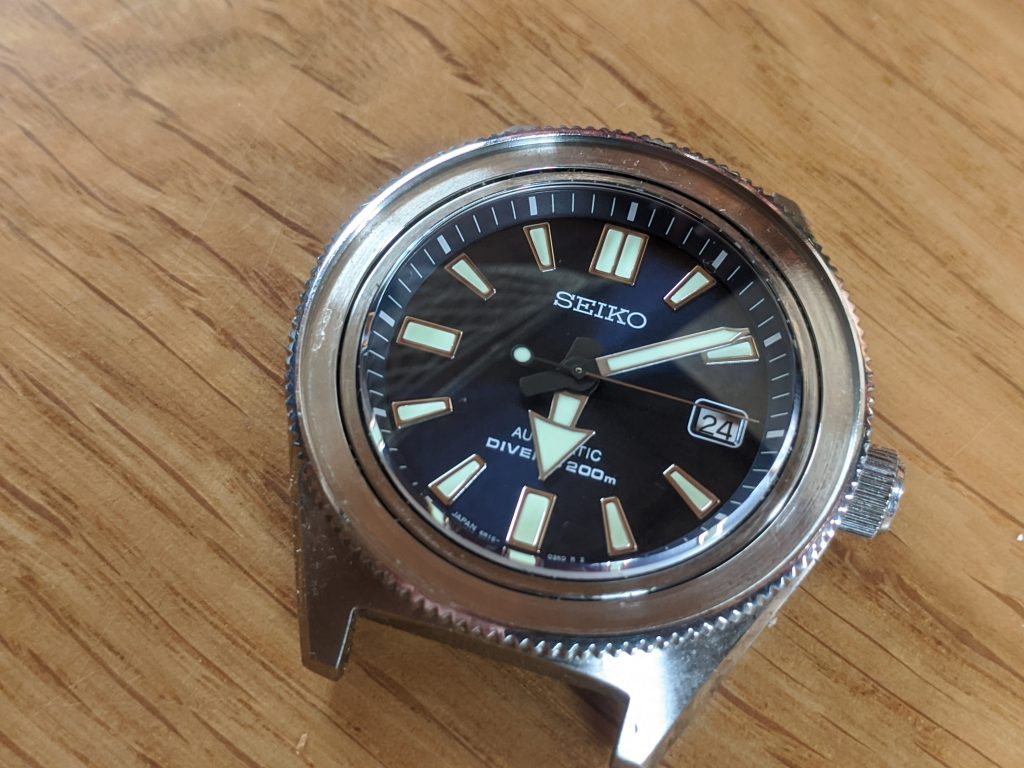 The bezel can then be cleaned with some alcohol. Cleaning any grease and excess adhesive from the bezel will allow for the best adhesion of the new tape.
The new bezel can now be stuck into position. Although this Seiko Prospex Air Diver mod is looking awesome already, it's not finished yet. There are some lovely pencil hands to add to this mod.
Seiko Air Diver Hand Mod
Opening up the caseback reveals the Seiko 6R15 movement which is stunning. The crown is removed in the same fashion as the 7S26 and 4R etc.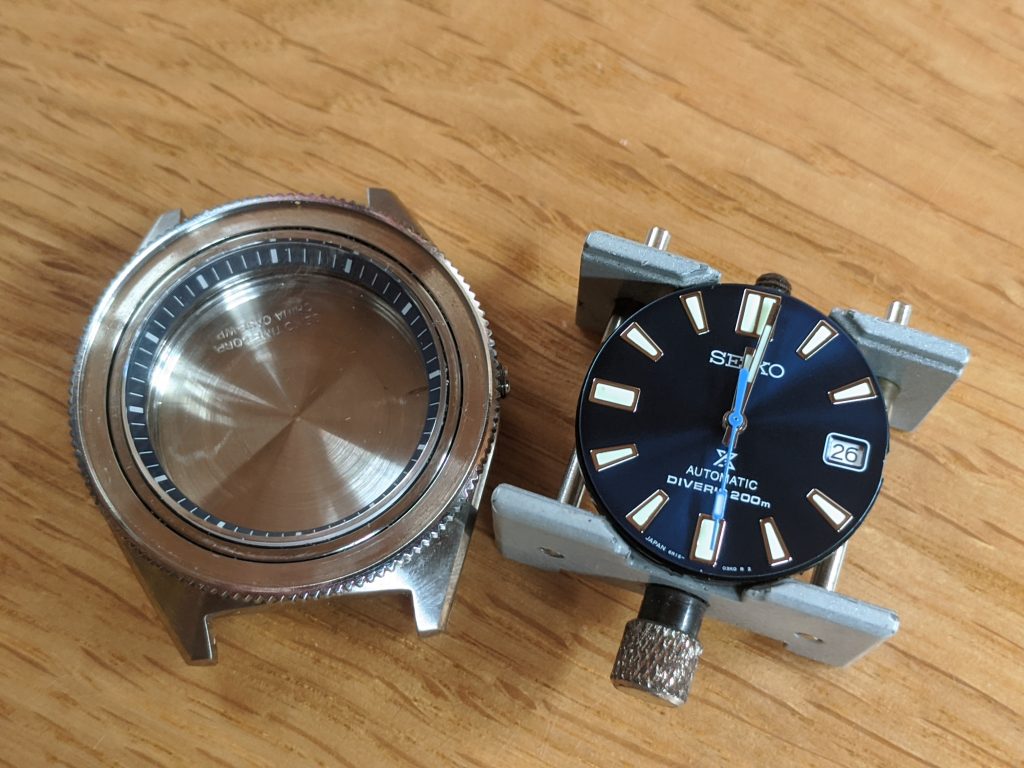 The hands can now be removed from the movement. I don't like presto removers however others love them. The hands can then be replaced and given a little touch to remove any marks that may have been left from the press.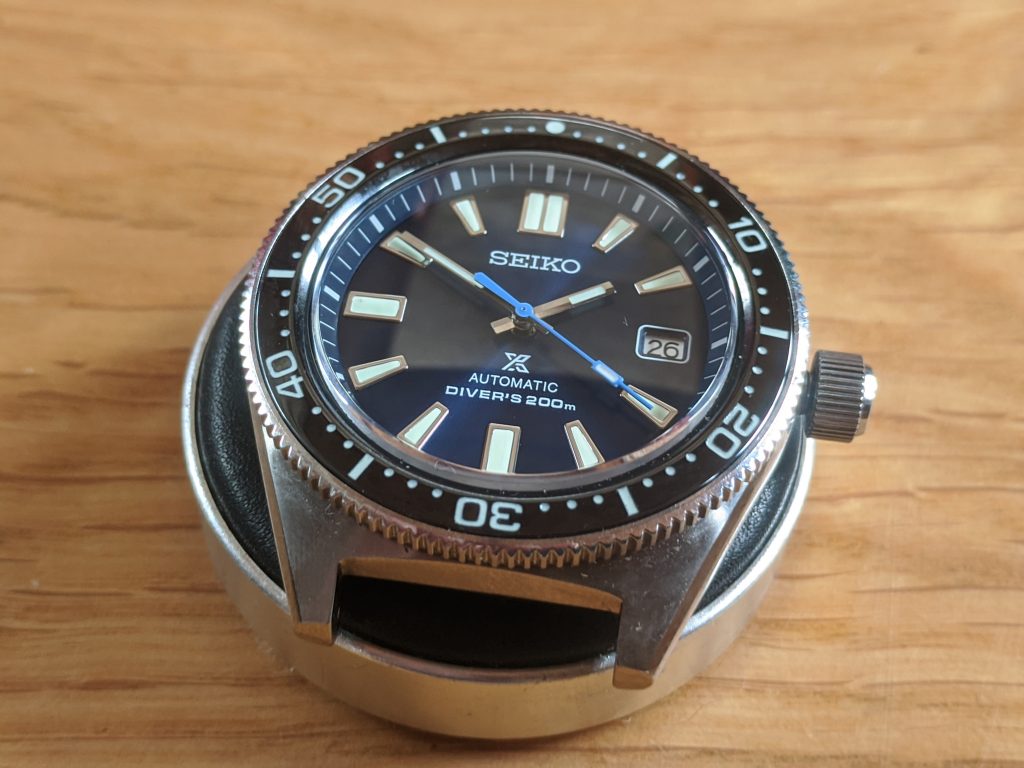 Finally complete… The pencil hands and blue second hand really do add a unique edge to this Seiko Mod.
If you are interested in modding your seiko there are more blogs and inspiration here. If you are looking for parts you can check out these supplier Seiko Mods, Lucius Atelier, Namoki & DLW in no particular order!