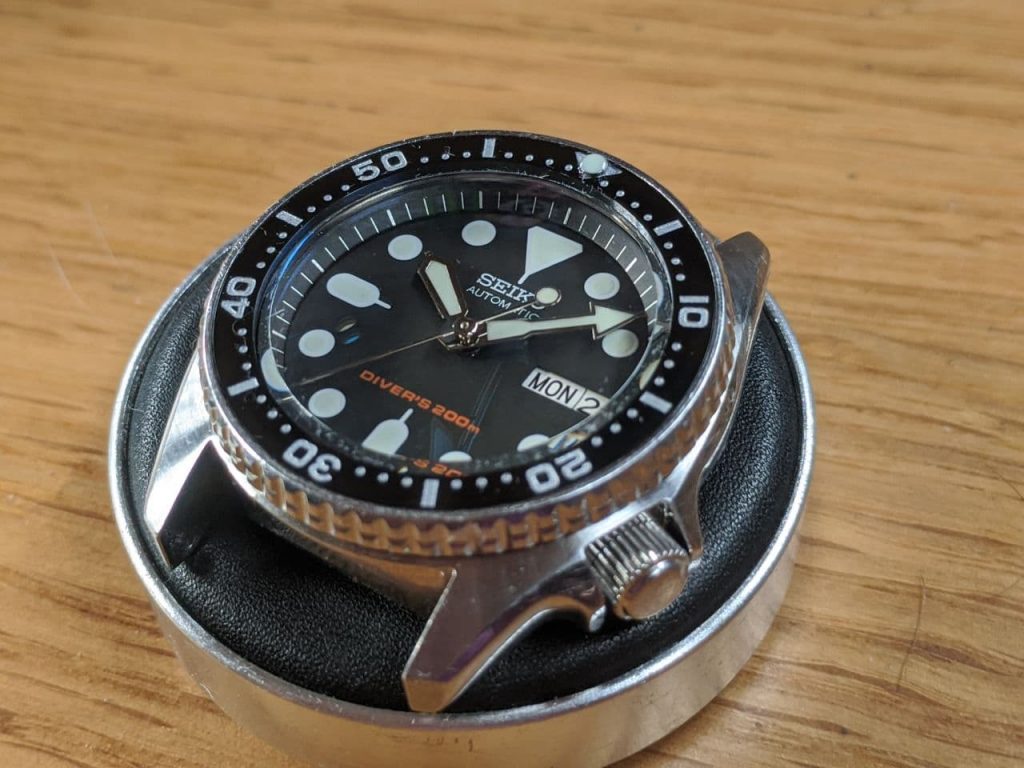 This Seiko SKX013 was sent to me by a client. He had ordered all his parts from SeikoMods. The client wanted to change the crystal, insert and hands. The hands required a little work as they were sized for the SKX007/9 model and were a little to big for the dial / chapter ring.
Seiko SKX013 Mod – Crystal
The crystal chosen by the client is a low double dome with blue AR coating. This is a sapphire crystal with the beveled edge.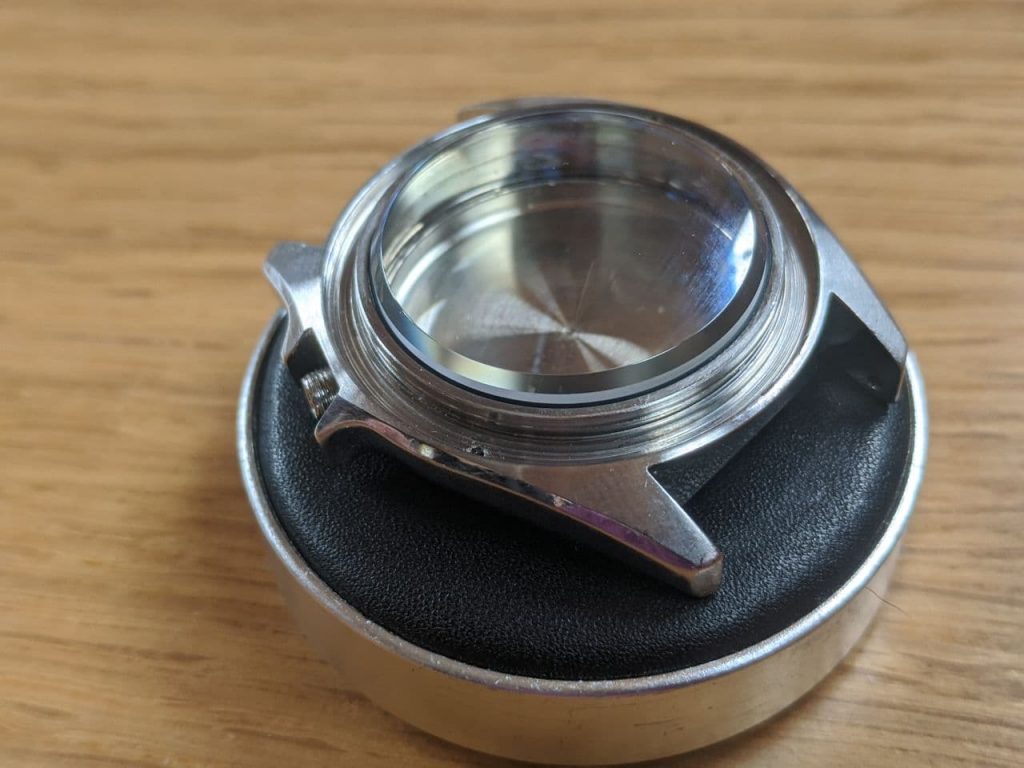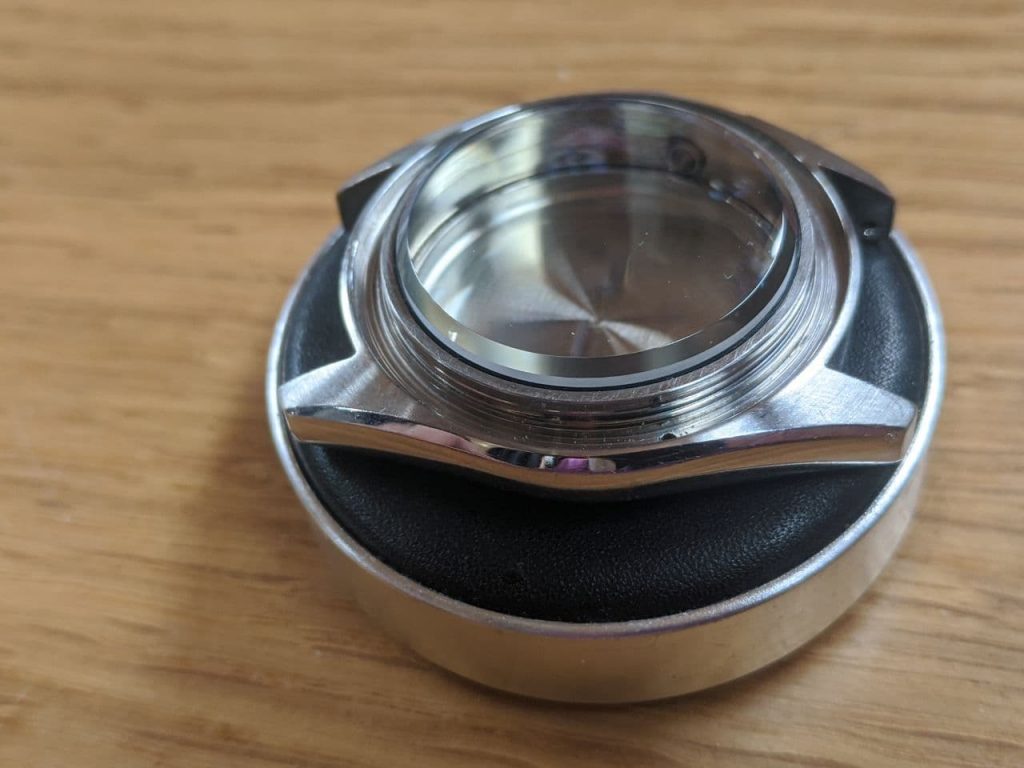 The crystals from SeikoMods are great. I have never experienced any problems fitting these and you can reuse the original crystal gasket without any issues with water resistance. I have previously received crystals, pre-ordered from clients specifically for the SKX013. These can bind up on the gasket and it can be a struggle to fit – if this is the case I use a fine wet stone to clean the leading edge of the crystal.
Seiko SKX013 – Hand Mods
The hands chosen for this Seiko SKX013 mod are the SKX007 /009 style hands. These are a tad big for this watch, not fitting inside the chapter ring.
I have modified these hands to fit a Seiko SKX013 before, so I was sure of the length to remove from the minute and second hand.
Bezel Insert – Mod
The ceramic insert mod is a great upgrade you can make to your Seiko Diver. The ceramic insert is more hard wearing that the original painted aluminum. Removing the original bezel insert is best done with a light solvent cleaner/remover.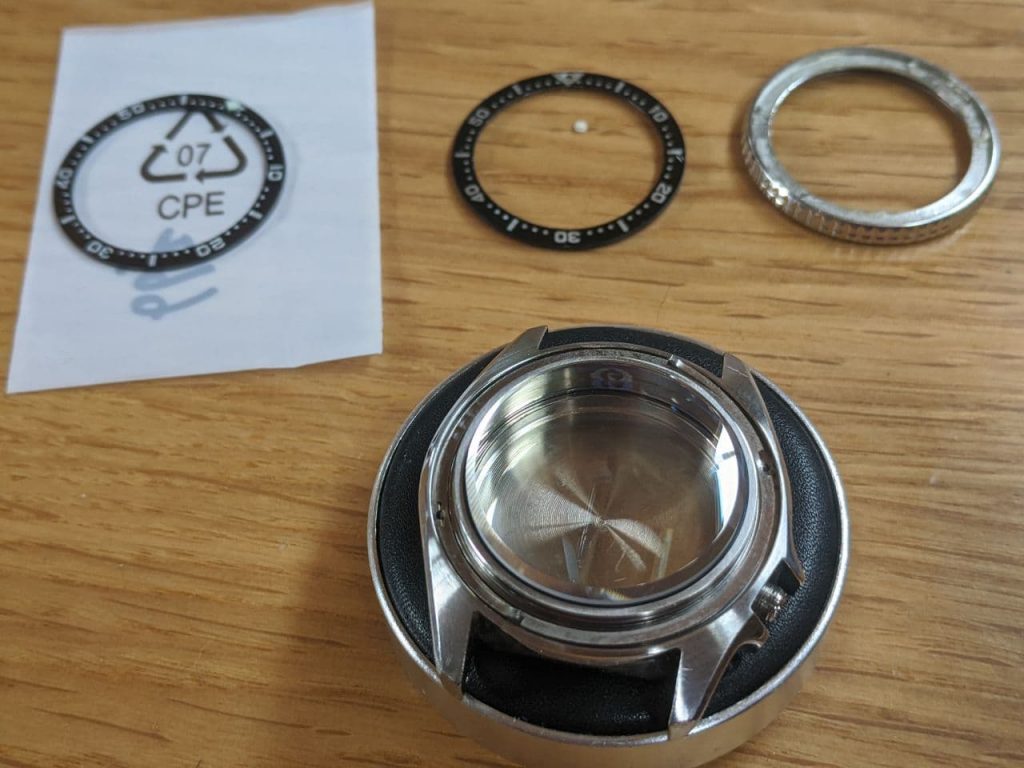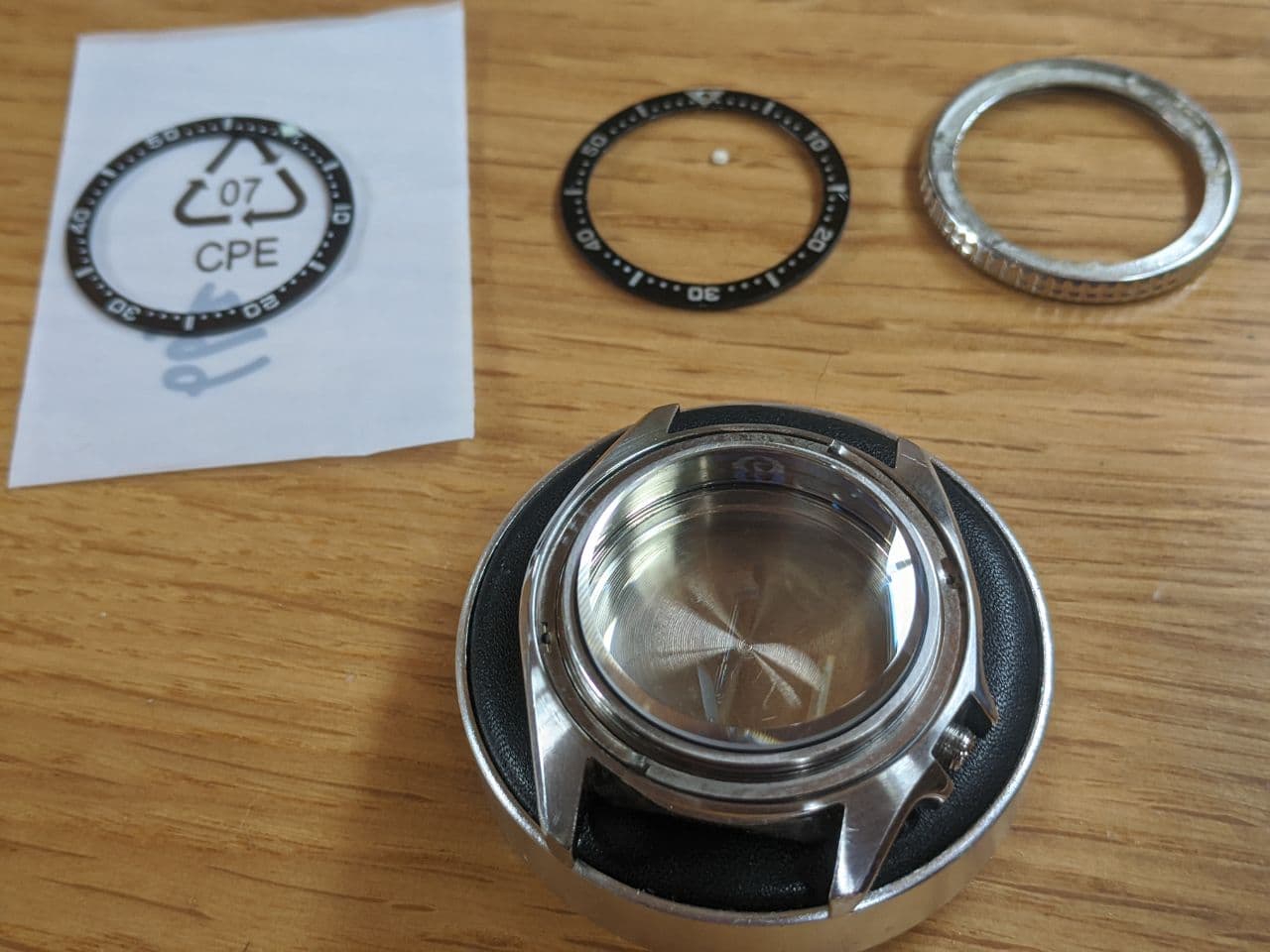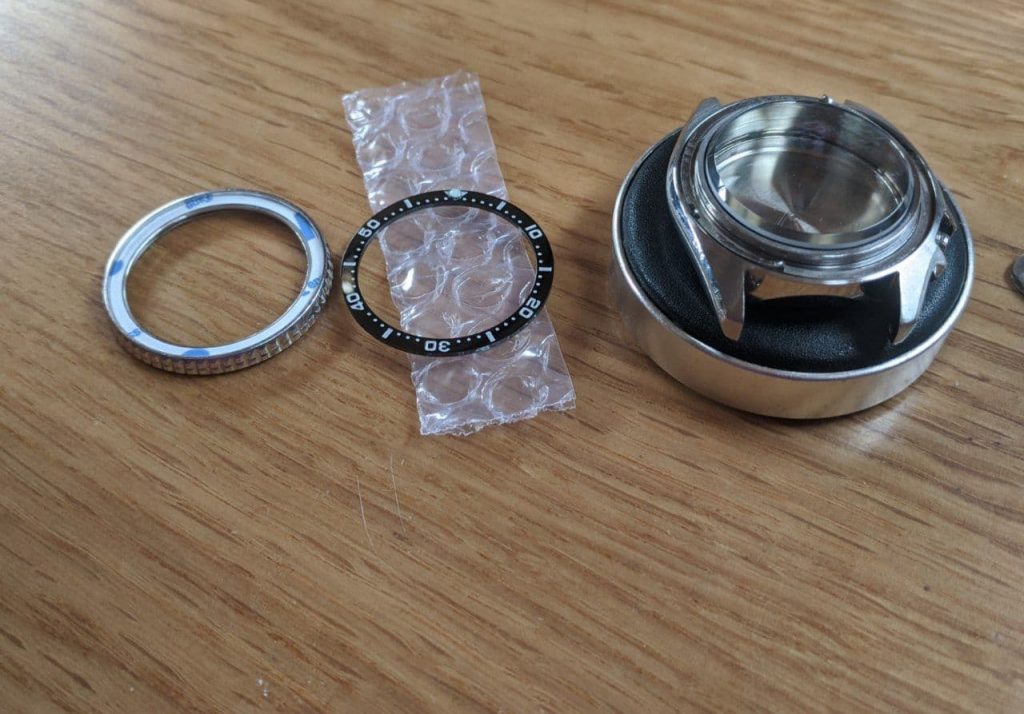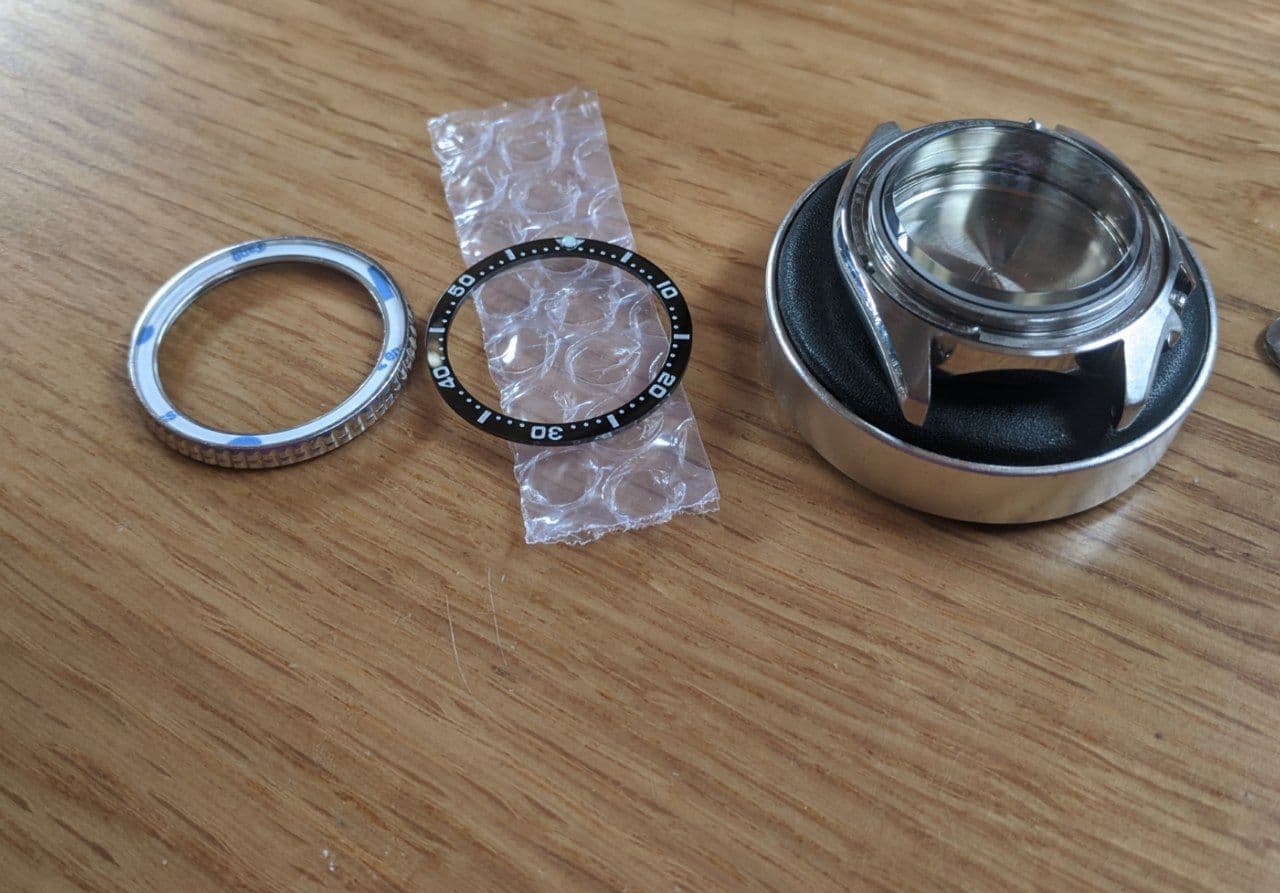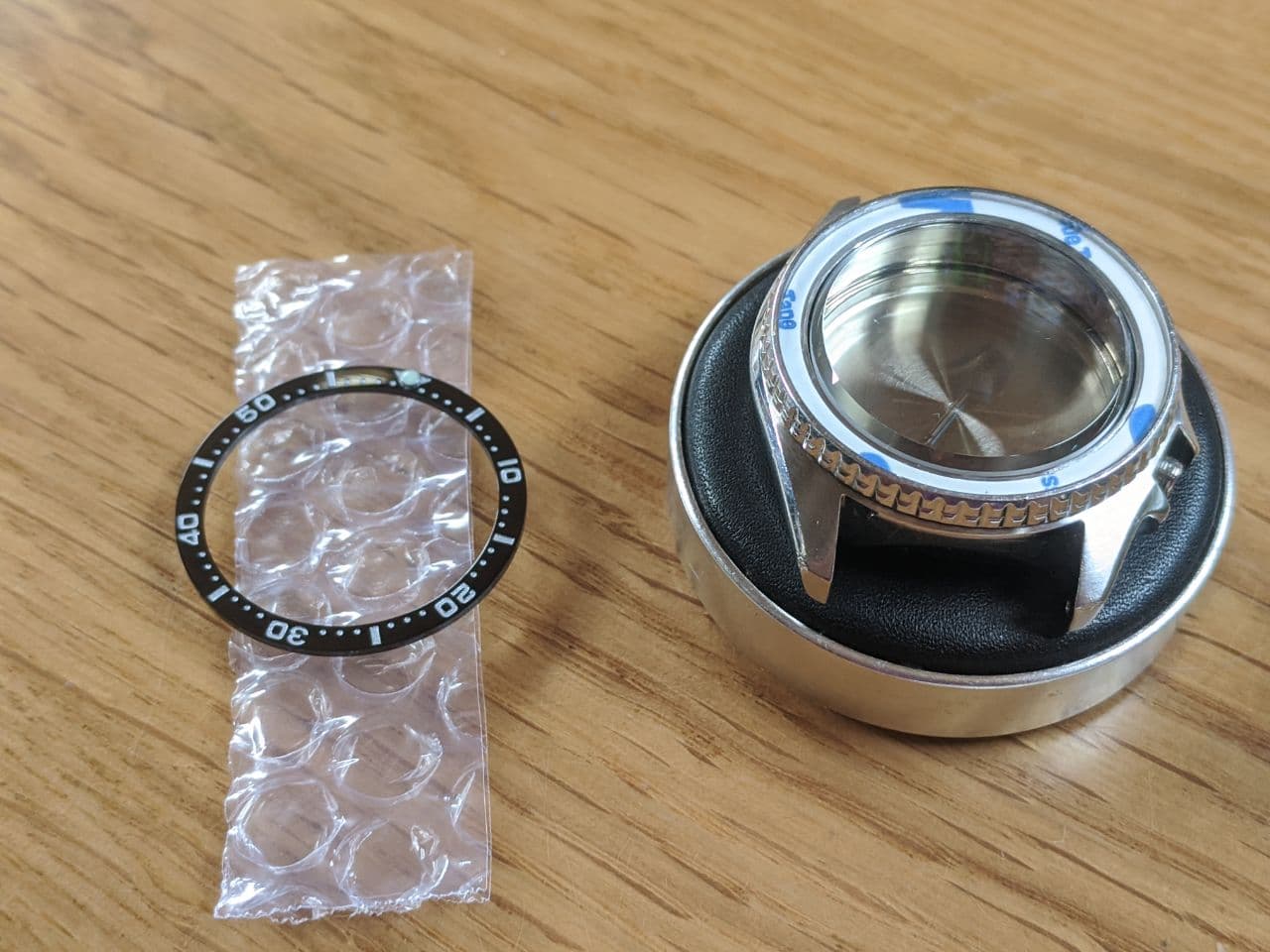 It is easiest to work on the bezel once it is removed from the watch. To remove the excess glue from the bezel more solvent remover and a plastic scraper does the job, followed by a clean with acetone to ensure there is no residue left behind. The sticky tape can then be applied.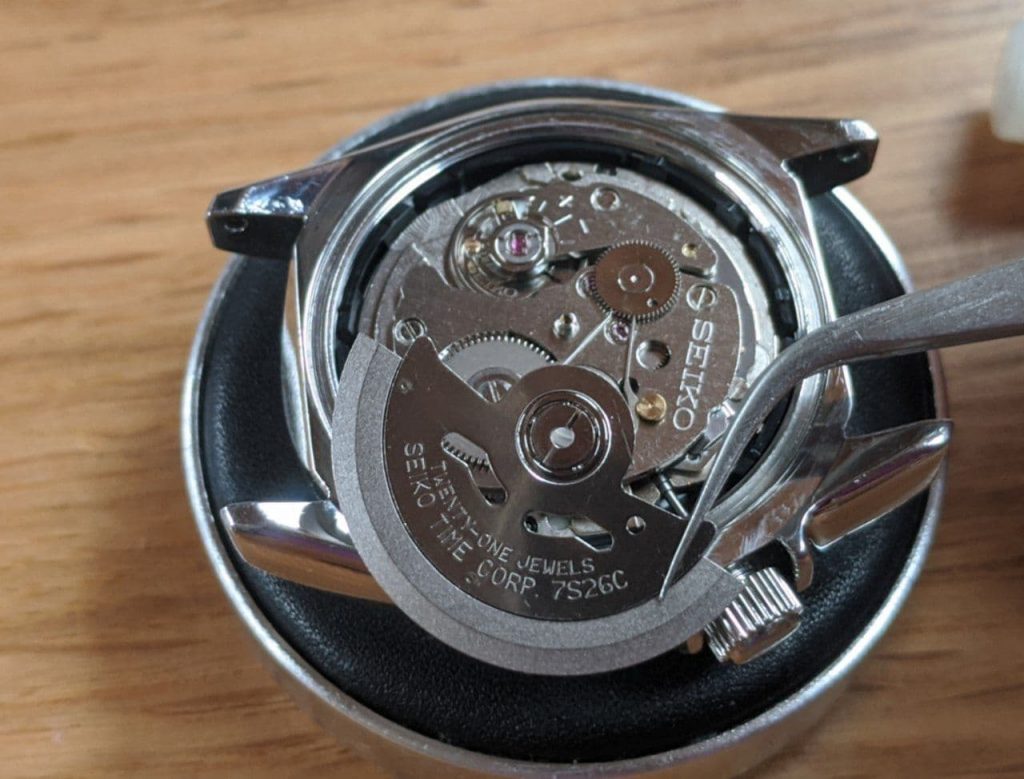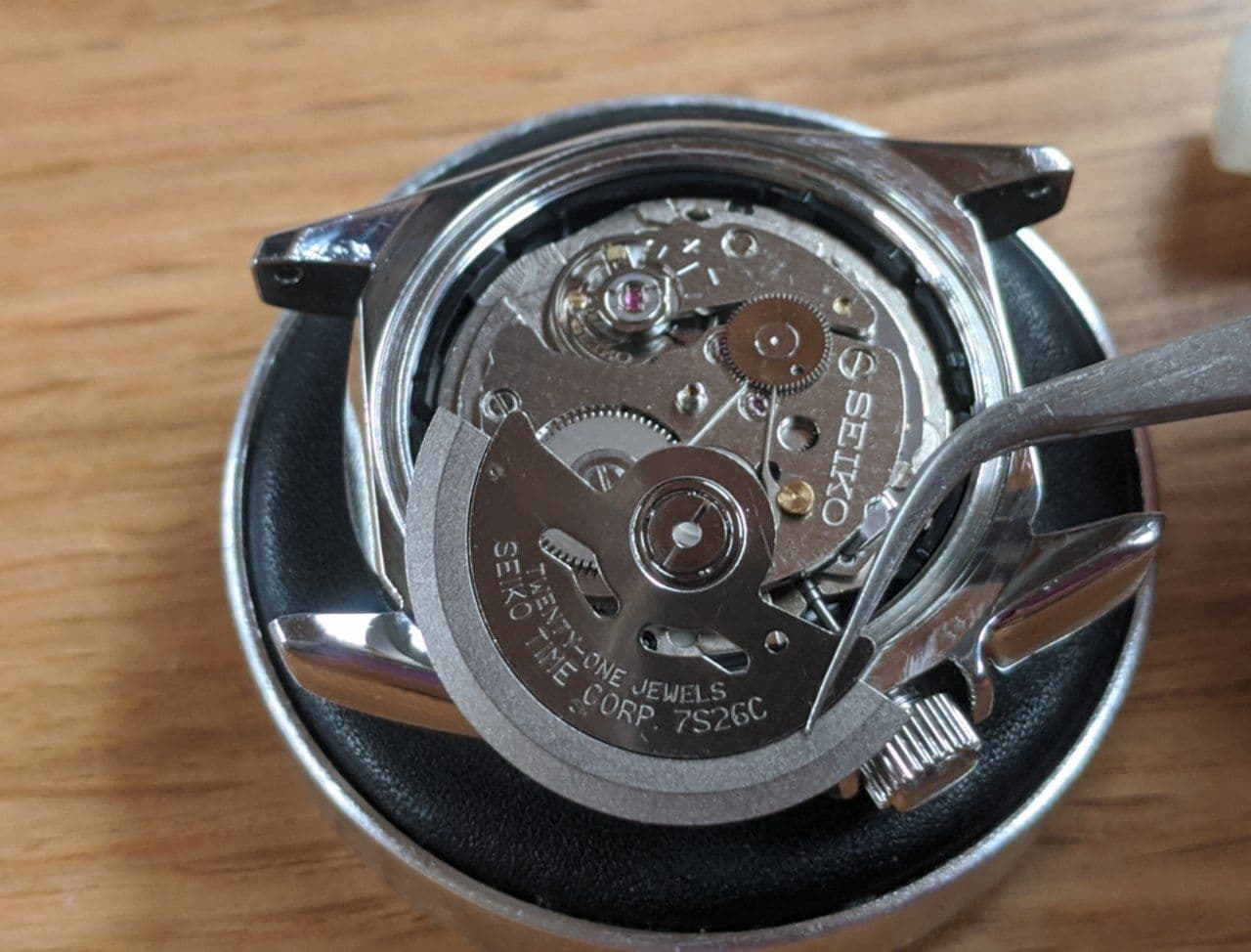 The was no movement service or upgrade requested for this mod, there was no need. The movement was in fantastic condition with no noticeable wear, unlike a lot of Seikos I see. No mucky fingerprints!
If you require help with your Seiko SKX013 Mod then please get in touch using the contact page or the social links at the bottom of every page.