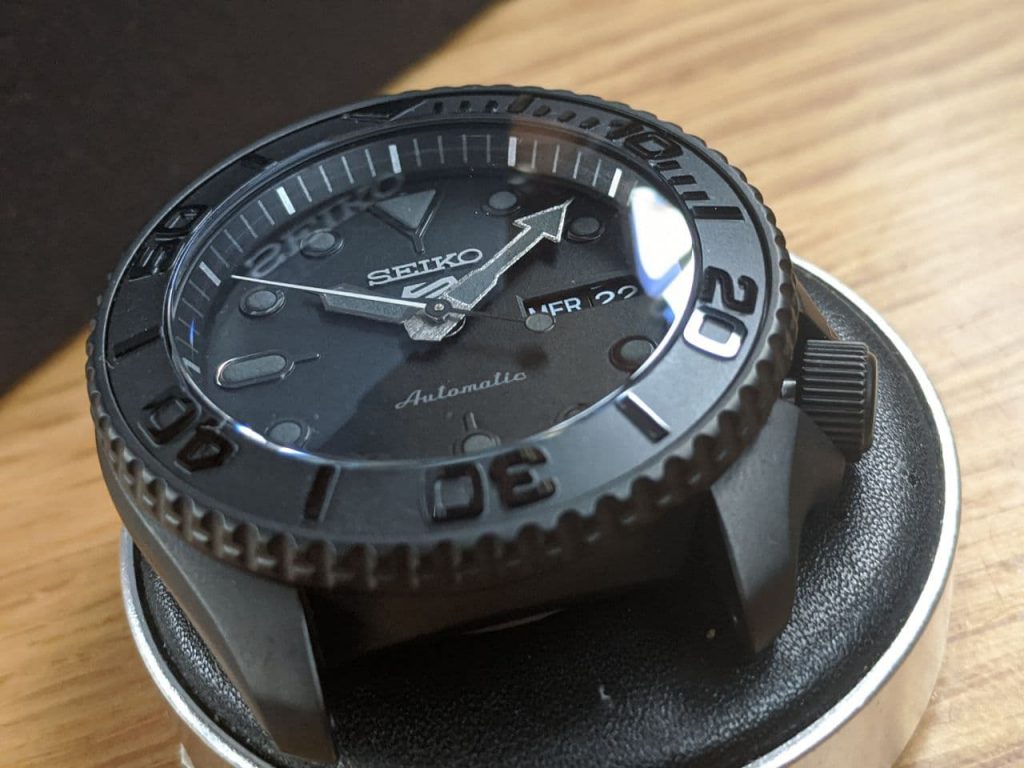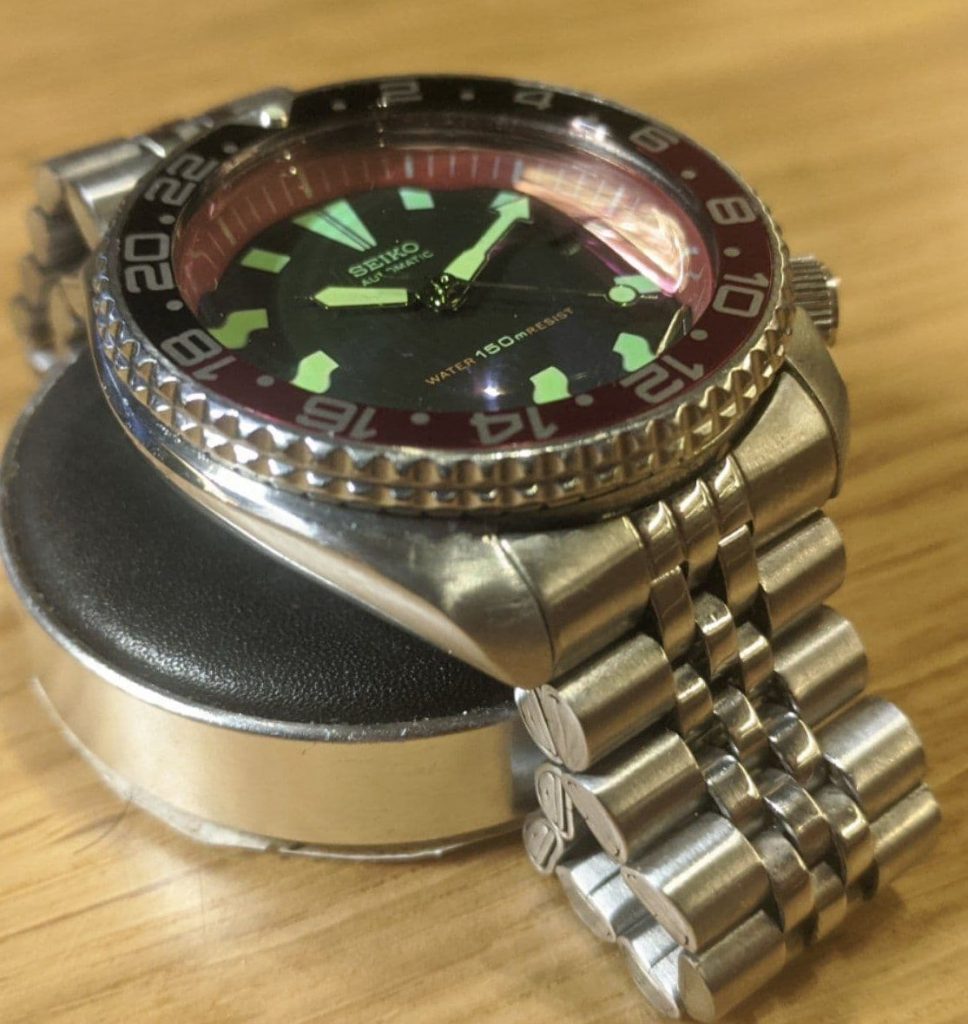 I thought I would write a blog post about achieving your dream modified Seiko, aka Seiko Mod. I have lots of email discussions with clients about various options and limitations based on what model Seiko they have, and how they want to modify it. It is not immediately clear that the Seiko Diver models – 6309, 7002, SKX & SRPD – differ in various ways and it is not always possible to complete the look they desire from their base model. I am going to exclude the Turtles, Fifty Five Fathoms etc, as they don't really resemble the models mentioned above and these are where the bulk of the questions come.
Seiko SRPD & SKX Range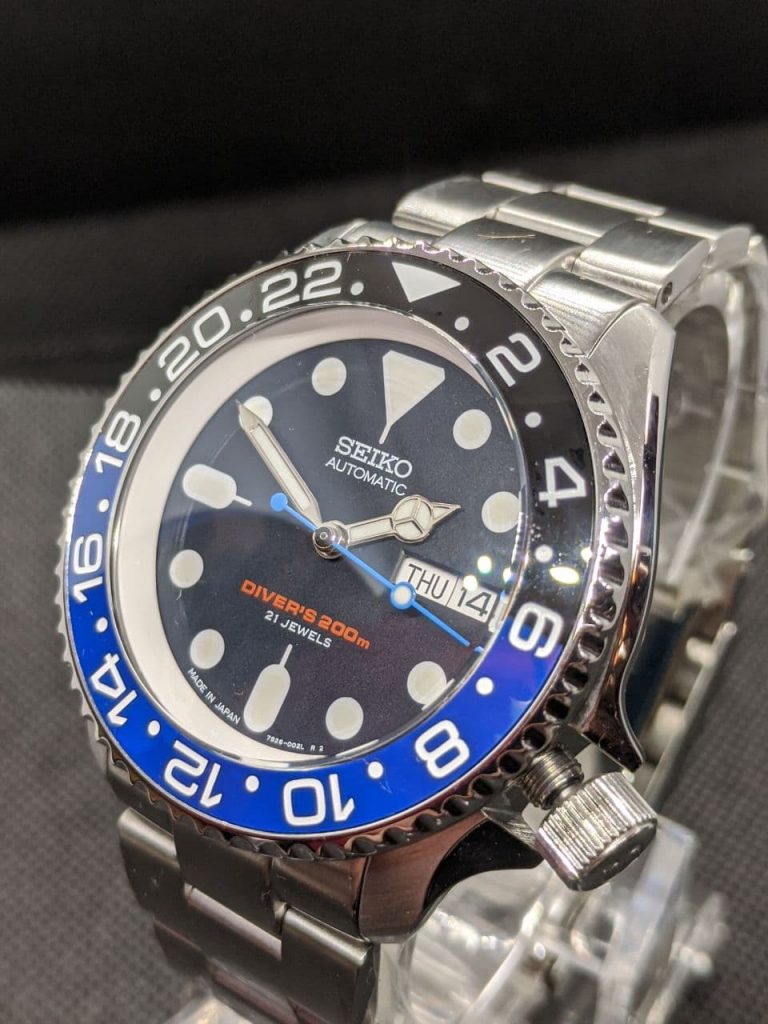 If you have grand plans for your Seiko mod and you don't want any limitations, then the best base to start from is the Seiko SKX or a Seiko SRPD. The modified parts available for these models are forever growing and you can guarantee that pretty much all your dreams will come true. Pretty much all the parts for these watches are exactly the same.
The main difference between these ranges (we will get to the SKX013) is the water resistance and movement.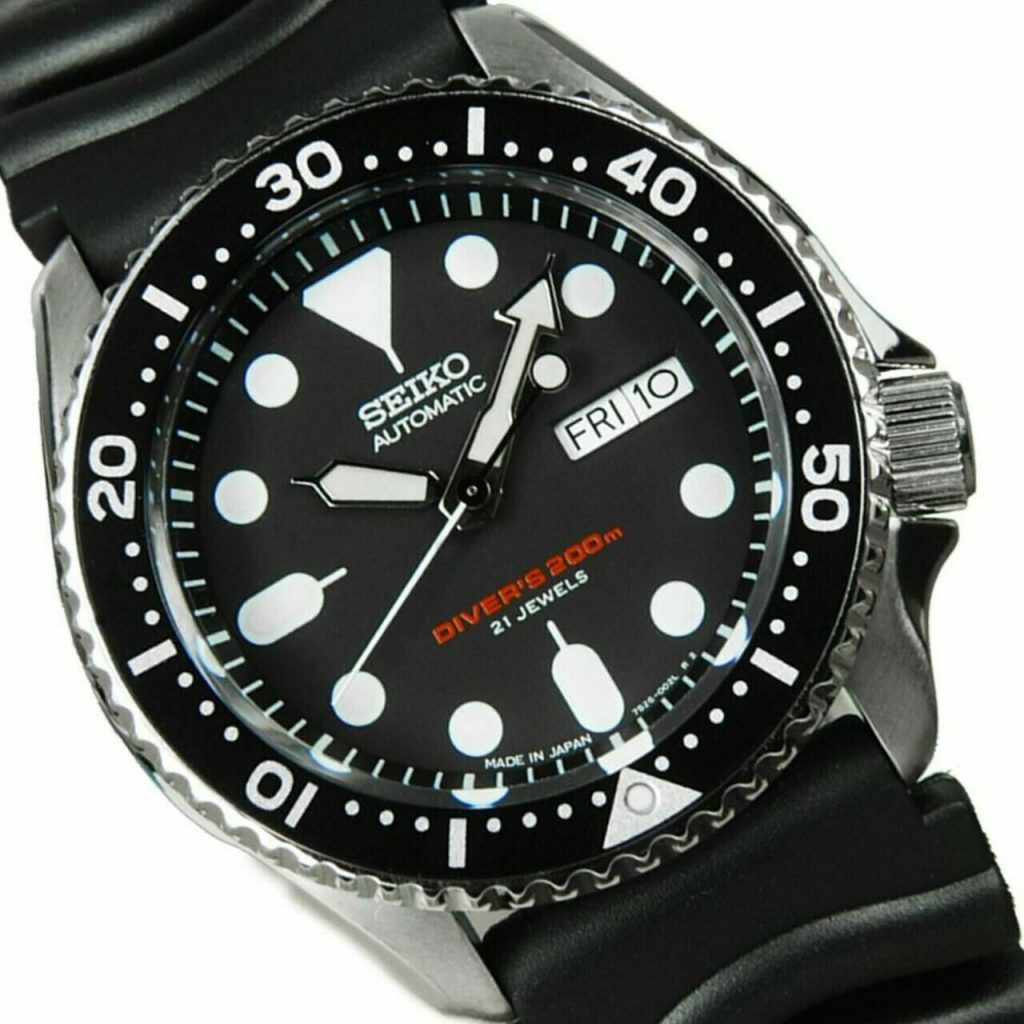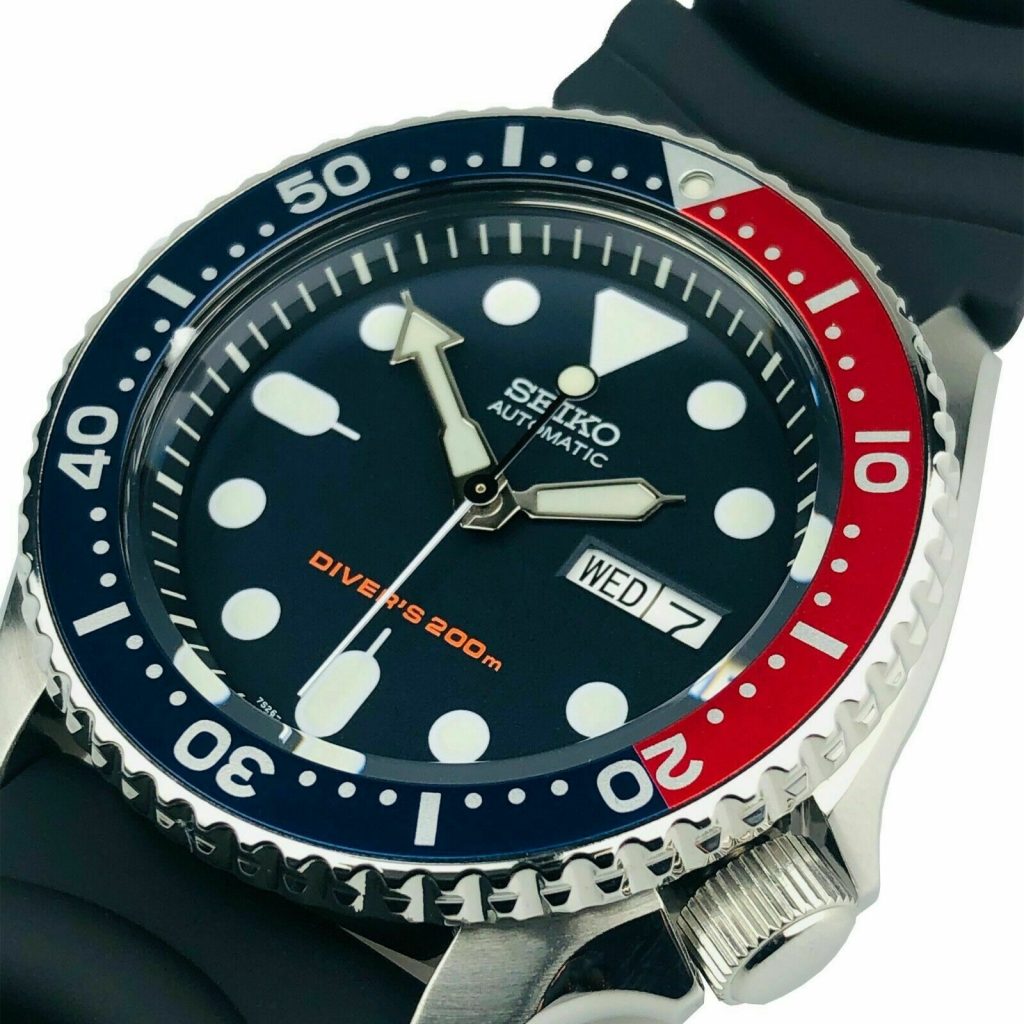 The SKX range is ISO certified (200m) thus it has a screw down (locking) crown and a solid stainless steel case back. If you are planning on diving with your mod, an SKX would be the first choice. The SKX comes with the Seiko 7S26 movement.
The SKX013 is smaller than the SKX007 & SKX009. With that said, there are still many modding options for this, although there are limitations with crystals and bezels, both in selection and availability.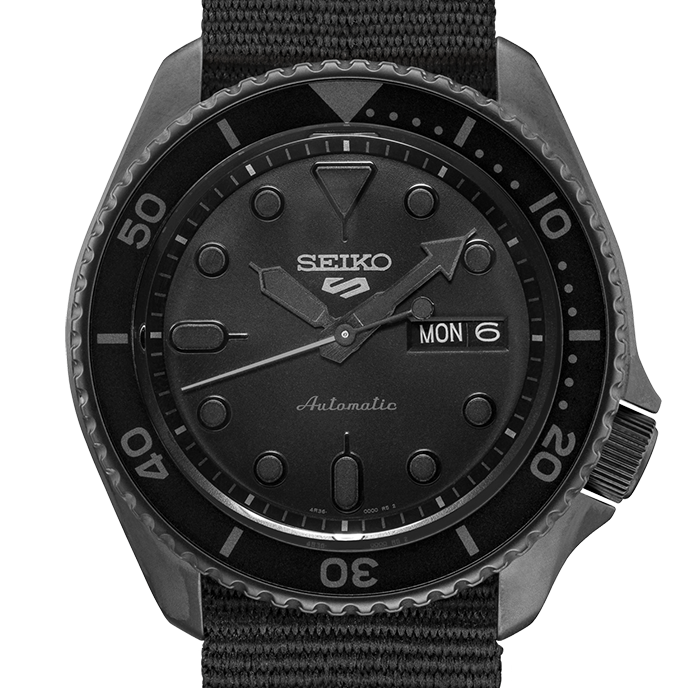 The SRPD range has a water resistance of 100 metres. They have an exhibition case back and a push/pull crown. The SRPD comes with the Seiko 4R36 movement.
A modding dilemma – Your heart is set on a branded Seiko 4R36 movement but you have got to have the screw down crown. SPRD mod or SKX mod?
SRPD – You can buy aftermarket cases for the SPRD with screw down crowns & steel case back in various designs from submariner to personally engraved.
SKX – You could upgrade the movement in the SKX to a branded Seiko 4R36 or an SSI (also Seiko) NH36.
It's up to you!
So, if you're heading for a full phat mod, planning on changing everything then an SKX or SRPD is a good place to start. All the parts are interchangeable except the crowns (SKX screw lock / SPRD push lock). The movements are also interchangeable – the Seiko 4R36 is an upgraded 7S26 that includes hacking and winding features.
Early Seiko Models
The early Seiko models are almost impossible to find in original condition as they have nearly all been modded. If you're lucky enough to own one or have picked one up for a bargain price, there are modifications and upgrades you can make. With that said, again there are limitations on the final look you can achieve.
The Seiko 7002
This is a great value watch it has a water resistance of 150 metres and, like the SKX range, includes a screw down crown & solid case back. The crystal is fitted differently from the Seiko SKX and SPRD – but all these models are pressed and fitted with a gasket under pressure. The Seiko 7002 has a plate that retains the crystal by resting over the beveled edge. This crystal washer/retainer also creates key retention component for the bezel.
Limitations are: (I welcome comment if I am incorrect)
Crystal – because of the retention plate it is not possible to create the clean double domed crystal with the sloped bezel insert like it is on the SKX & SRPD range, as far as I am aware. Although you can get high double dome mineral and sapphire crystals, they all come with the beveled edge which gives the same look as the original Seiko Hardlex crystal. (You know, the gap between the bezel and the crystal.) The photo below displays this with a high double dome and slope insert on a Seiko 7002. Flat sapphire and low double dome crystals are also available, but they also have the beveled edge.
Bezels – There are no aftermarket mod parts for this bezel on the market.
Bezel inserts – You can fit SKX & SPRD inserts to the 7002 Divers Bezel.
Crown – It is possible to use some manufactures' SKX screw down crowns on the Seiko 7002 models.
Movements: You can upgrade this movement to a Seiko 7S26 or 4R36, but you will never get the day/date to line up. So… if you are going down this route then you will need to source a dial without day or date and be prepared to have new dial feet aligned and fitted because there isn't any dials set up for this mod on the market.
Day / Date: Date only on this model – no day
Dials: Be sure to buy dials suitable for the Seiko 7002 movement – the dial feet alignment is paramount.
Seiko 6309
The vintage Seiko 6309 is a well respected dive watch that is relatively inexpensive. This is even harder to find in original condition than the Seiko 7002. There are so many mods of this and, for those that like the day/date feature, that's included – unlike the 7002. If you're a fan of vintage watches this might be the watch to mod. Like the Seiko 7002, above it has the crystal retaining ring which limits the crystal styles available and keeping the 'trademark' Seiko gap between the bezel and the crystal edge as the crystal slopes away to the retaining ring.
Bezels – There are no aftermarket mod parts for this bezel on the market.
Bezel inserts – You can fit SKX, SPRD & 7002 into the Seiko 6309 Divers Bezel.
Crown – There are no crown mods.The crown and stem is a different design from the 7002, SKX & SRPD.
Movements – You cannot upgrade to the 4R36, 7S26, NH36 etc. without date alignment issues.
Dials – Be sure to buy dials suitable for the Seiko 6309 movement as again, the dial feet alignment is paramount.
Patience
Having patience when embarking on modding your Seiko is important. Popular parts, such as the sloped ceramic coke GMT bezel, seem to come on the market and vanish pretty quickly. If you can wait you can be sure to source all the parts you want without compromise. Be sure to check the parts suppliers on my homepage regularly if the part you want is out of stock . This is a great way to spread the cost of the mod as it can become quite costly if you want to tear the watch apart and start again.
Lots of the aftermarket parts suppliers are abroad so shipping can take some time. Even when you have decided on your mod parts, you still need to wait for the parts to arrive. Then you need to source the tools, or find a watchmaker or modder that can fit you in, often this can take months.
With that said, if you cannot wait to get on, all of the suppliers on my homepage offer seven day delivery. If things are time sensitive and you are in the UK then Seikomods is a great place to get parts and they are generally delivered next day!
Dreams or Limitations?
I hope that this blog post will help answer some of your your questions on what you can achieve. Whether that's with the old watch in your drawer, or your latest purchase. You should have an idea if you can achieve your dream mod or not. If so, then get on it! There is no time like the present to start looking for inspiration, and getting a little file of photos and ideas together. If your watch is not suitable, perhaps it's time to trade up for a newer model. If you're not so attached to the vintage chic then you can realise your mod with relative ease.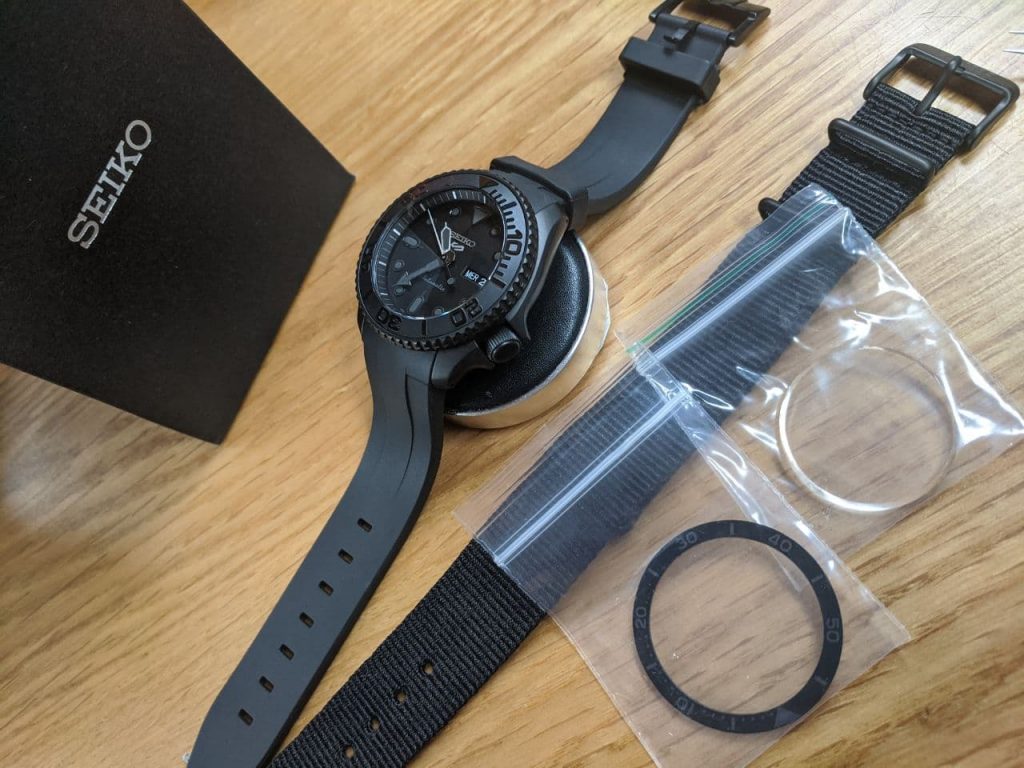 Note: I will try and keep this up to date as new modified parts become available.