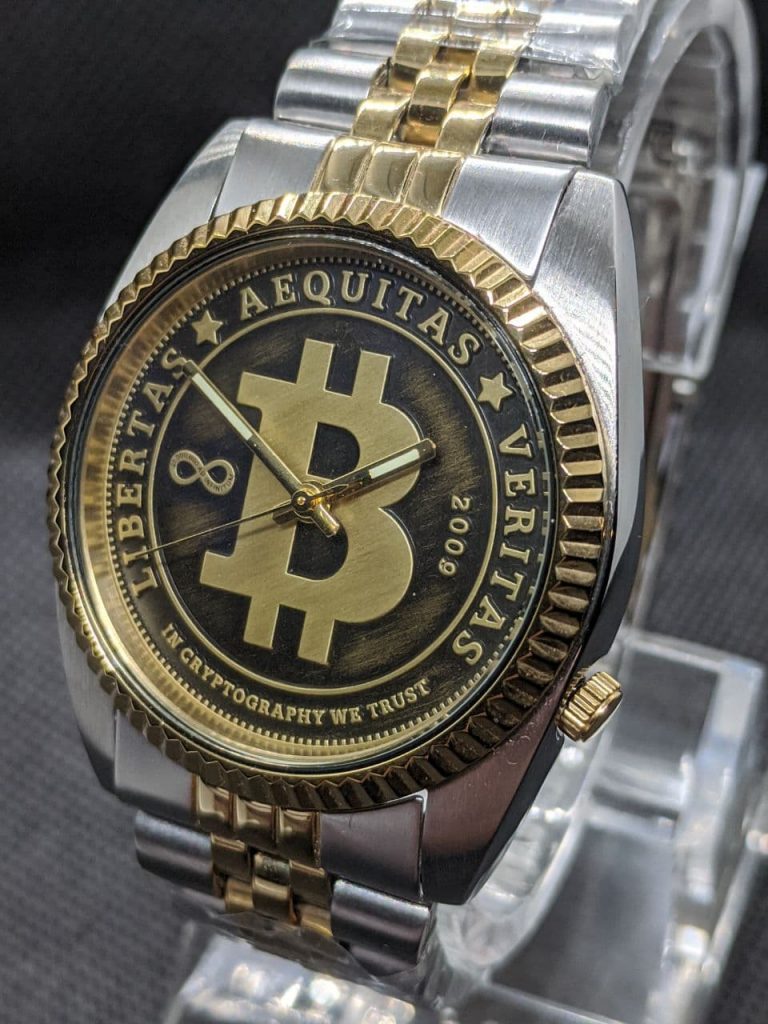 So this is a bit of fun for those Bitcoiner's who like watches and would like a little memento of their roller coaster ride! I appreciate this Bitcoin Watch is a novelty piece, but why should that mean novelty quality?
The inspiration came from searching for bitcoin watches, which I found priced at £12 to £10,000. Now you are not going to be sacrificing on quality with some of these watches – far from it you might be reaching – but I didn't find much in-between. I shelved the project at this point and didn't give it much thought until I was shopping for a client at one of my favorite suppliers.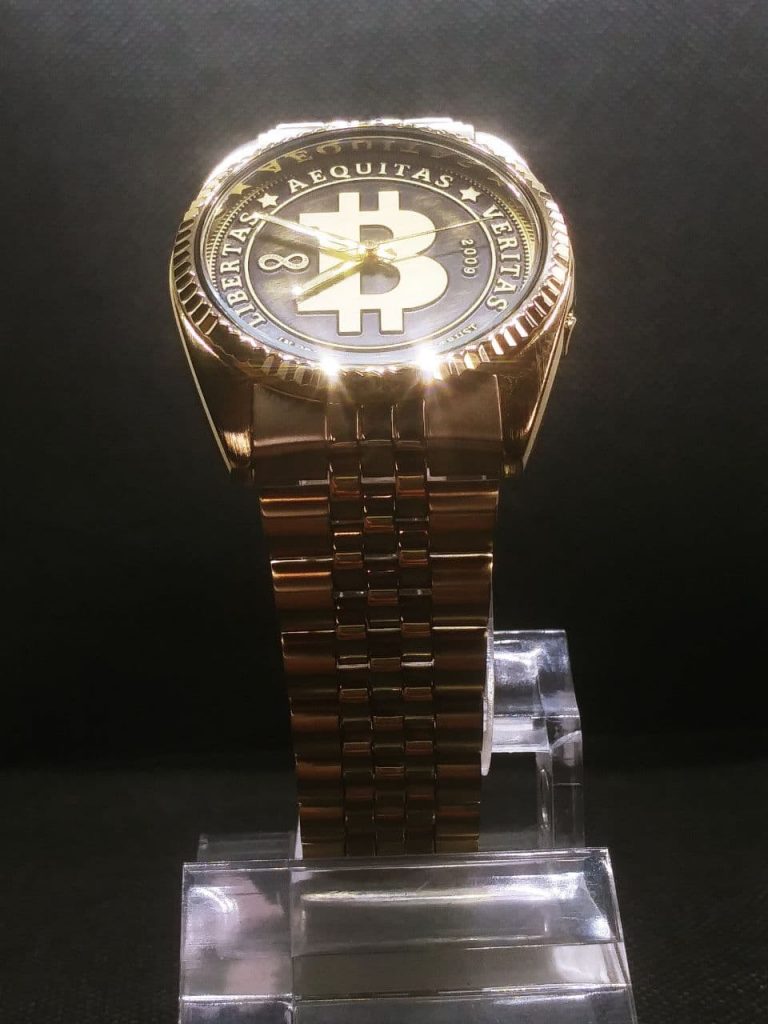 The Dials
I stumbled upon these bitcoin dials while on Lucius Atelier, I didn't have to think about it and added some to my basket. The quality of the products are so good that I knew I wouldn't be disappointed. They were on a limited run of 100 of each, better get them before I cannot.
The Case
I hadn't given the casing much thought. The movement was sort of decided for me as the dial feet were limited to 3 or 4 o'clock NH, 4R, 6R, 7S etc…
I had an old Seiko 7009 3110 lying around that was in need of some work so I popped the dial in there, and well… problem solved!
The Hands.
For the hands, it made sense to keep them traditional with a pencil style. The hour and minute hands are lumed, they are super bright and glow for hours!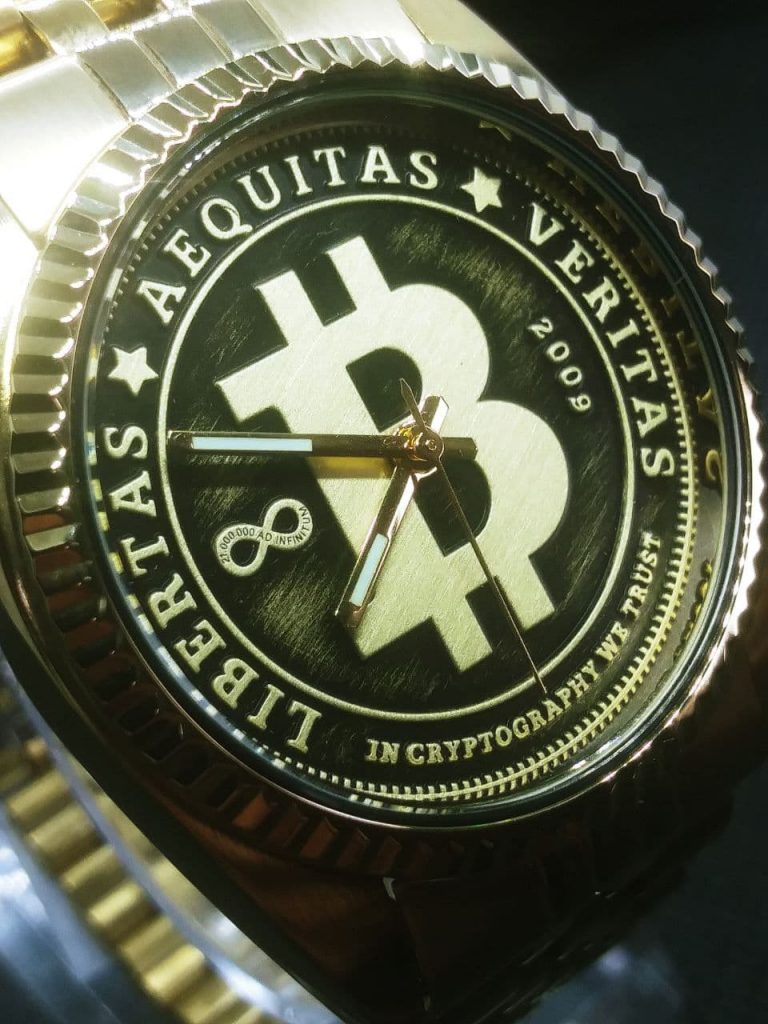 Bitcoin Watch – The Diver?
Someone said they would like the black dial in a dive watch, particularly the black one, stealthy, low key to go with his black "low key" Lambo! I'm not so sure, but each to their own!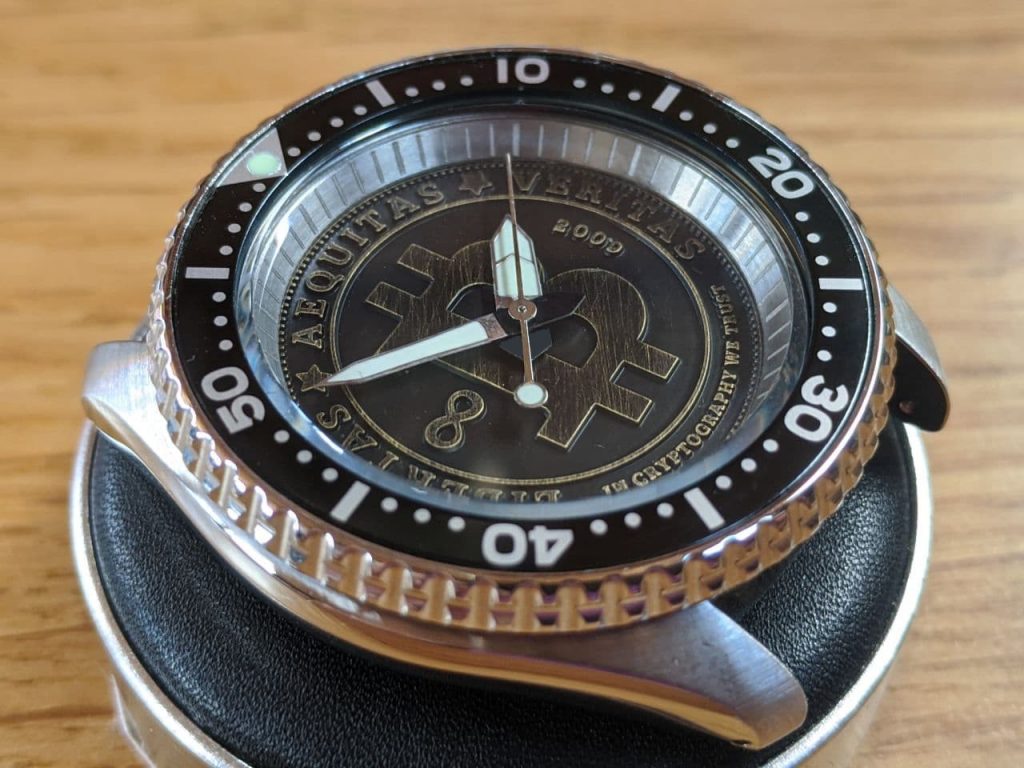 Affordable Bitcoin Watch
This is a really affordable quality watch, which has taken a Seiko 7S26 3119 case paired with a Jubilee bracelet. Removed the 21 Jewel 7S26 movement and replaced it with the upgraded 24 Jewel NH38, as this dial has no day or date complications. I thought the upgrade will be beneficial as I don't expect this watch to be worn everyday. The additional winding feature on the upgrade allows for a quick wind and go, rather than a 30 second shake! I say 'I don't expect this to be worn daily…' but, maybe, there is some Bitcoin Maximalist out there that would call it 'The Daily Beater'?!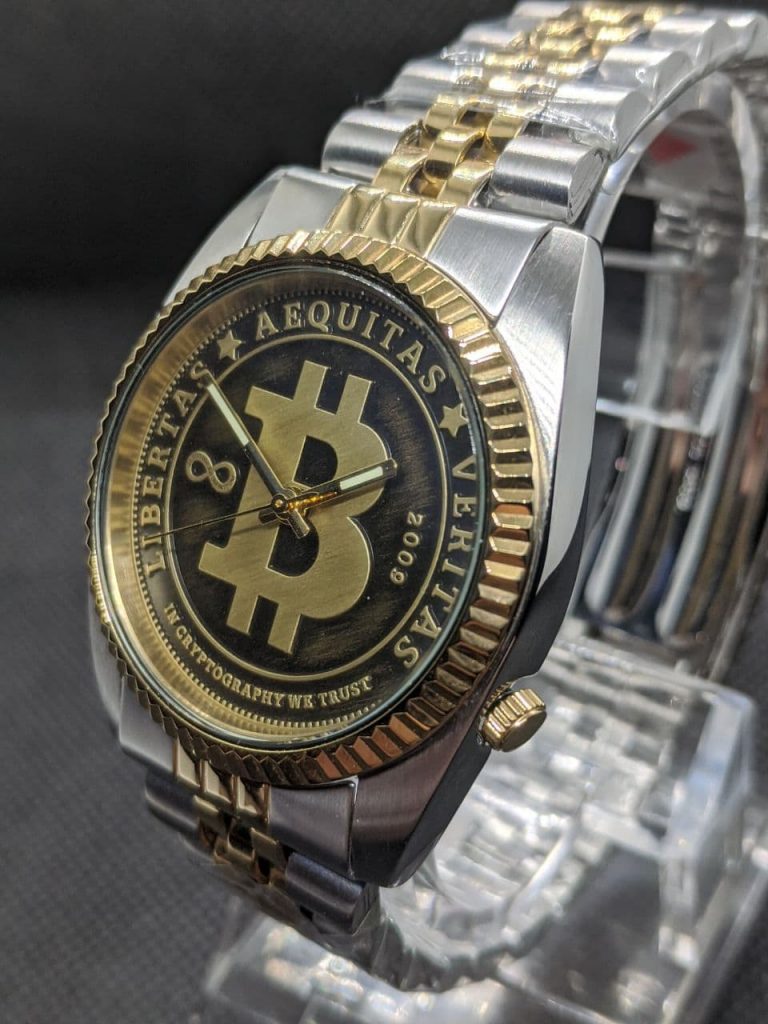 Version 2 (A little refinement)
This watch was originally built for me. I intend to build on my modification over time as I come up with more ideas on how to make this time piece one I will cherish forever. I might be there with this these two minor mods. I'm not planning on going swimming in the watch – certainly not to any depth. I thought an exhibition case back would be nice. It would also be nice if there was something there to look at. The standard NH rotor is bare. So this came to mind… The case back has arrived and I have a printing session on a list of things to do.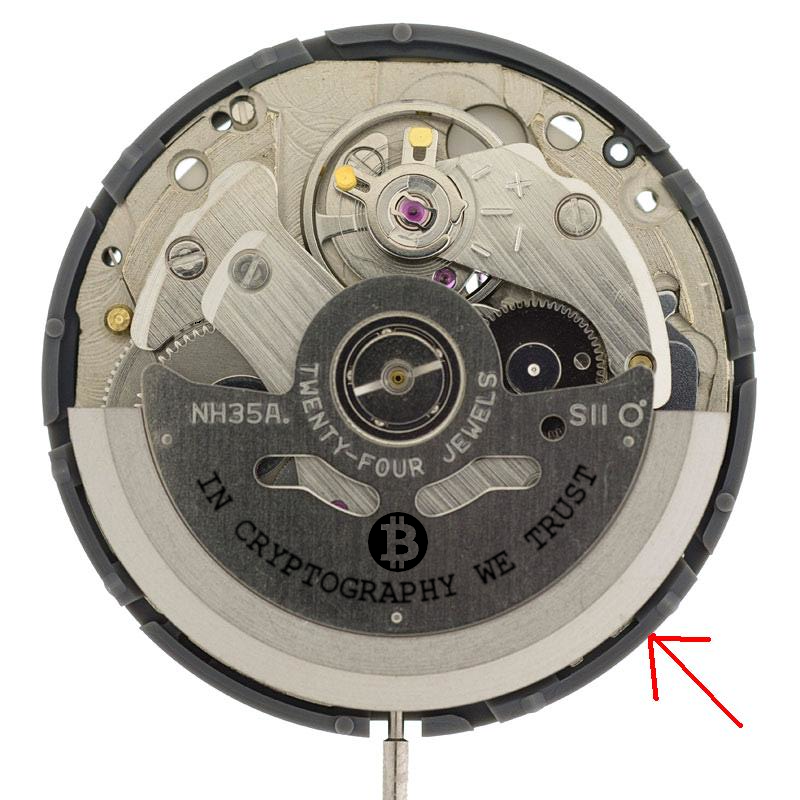 What do you think, are you a Bitcoiner? Do you want a Bitcoin watch? How would you mod your Bitcoin watch? Have you smashed it with the Hodl and want to do this to your Rolex? These watches above are available as is, or as you like! After all, modding is all about having something unique, modeled on something personal. The second version will be featured shortly. I will post a link here when it is done, or you can find it in a future blog post.
If you like the Date Just Watch, I also serviced a vintage 7009 3110, which you can find here.