The Seiko 7009 movement is by far my favorite in the entry level Seiko Automatic range. It really was built to last and I like things like that! There are no plastic parts, as there are in the 6309, 7S26 4R36 etc. I know the 6309 does not share the same construction but it is interesting that some parts were plastic. Then they were not, and now they are now again. Whatever your watch, WellingTime UK watch repair can help.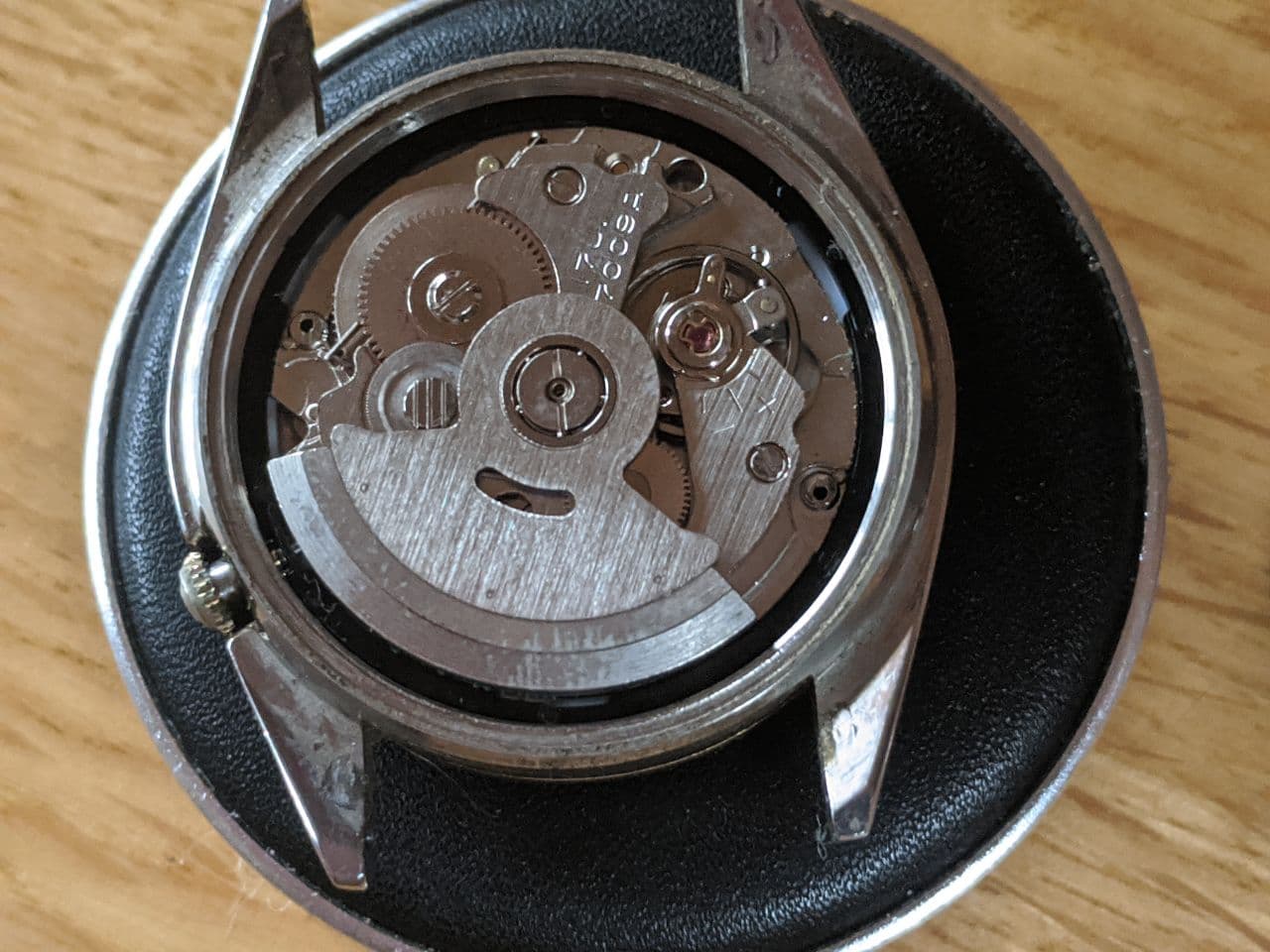 This particular watch has had a tough old life, having been a daily beater. It has been serviced in the past, evident from markings in the inside of the case back. The watch was still ticking but the day did not change.
It was pretty mucky inside and the dial feet had come away from the dial – these were replaced. You can still see them attached to the movement in the picture above.
The problem with the day change was a big blob of dry grease under the push plate that had jammed and wasn't allowing any movement.
The mainspring and barrel were OK, just a clean and fresh grease before putting back together. Amazing how well these Seiko movements stand the test of time.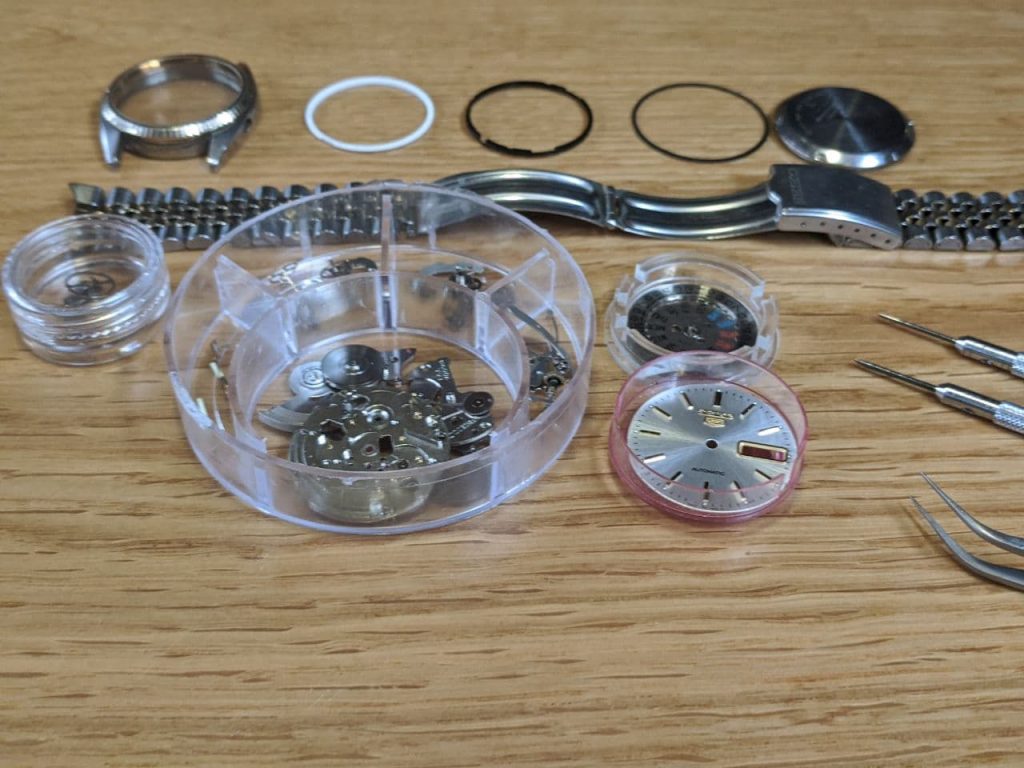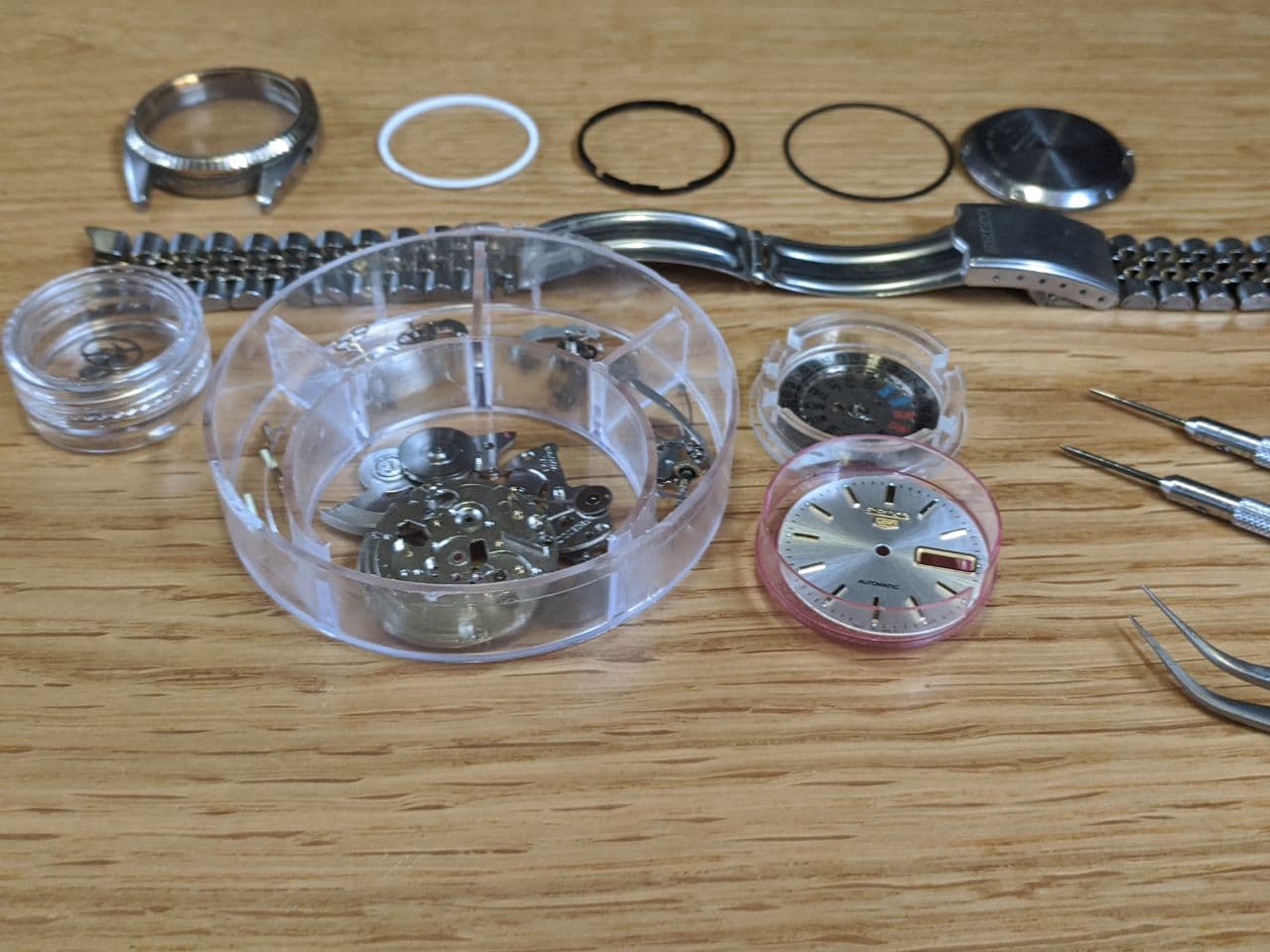 After a clean, everything is inspected. As I mentioned this movement is robust and, true to form, required no new parts. Even the little spring for the day change was still intact. With that said it doesn't make it any easier getting the little chap in position and functioning correctly.
Need your watch repaired in the UK?
WellingTime watch repair, UK .For further information please click here and or drop me a line.
(This watch was featured on Twitter #Seiko Saturdays with some Pips Cornish Pasties, arguably the best pasties in Cornwall!)