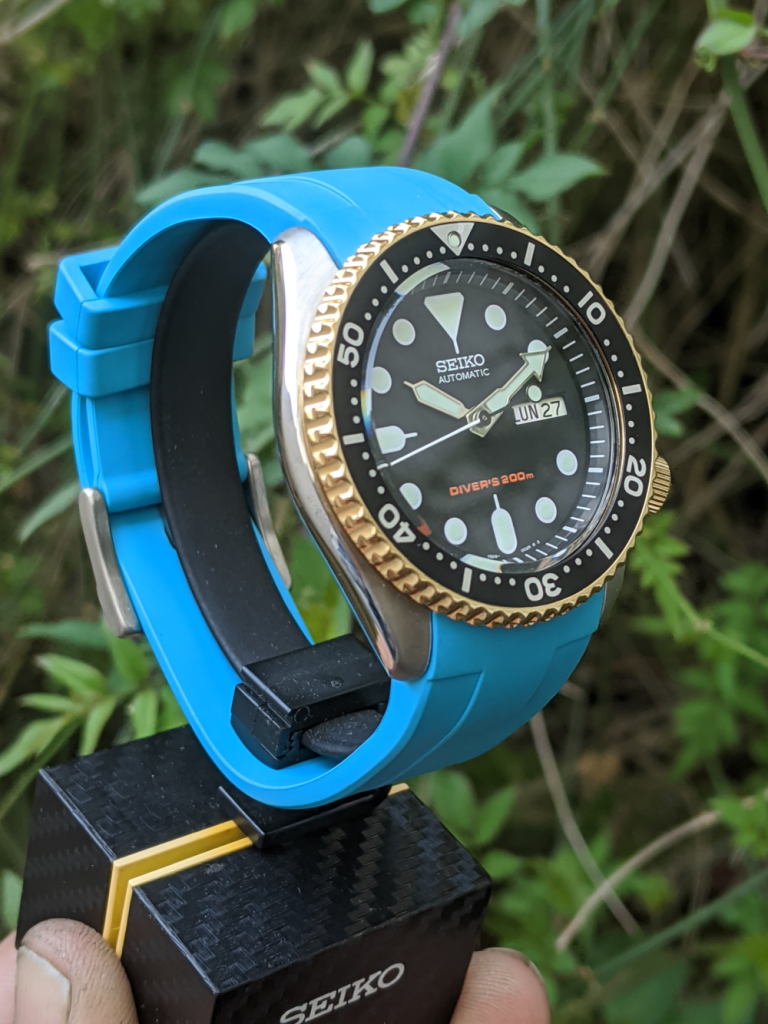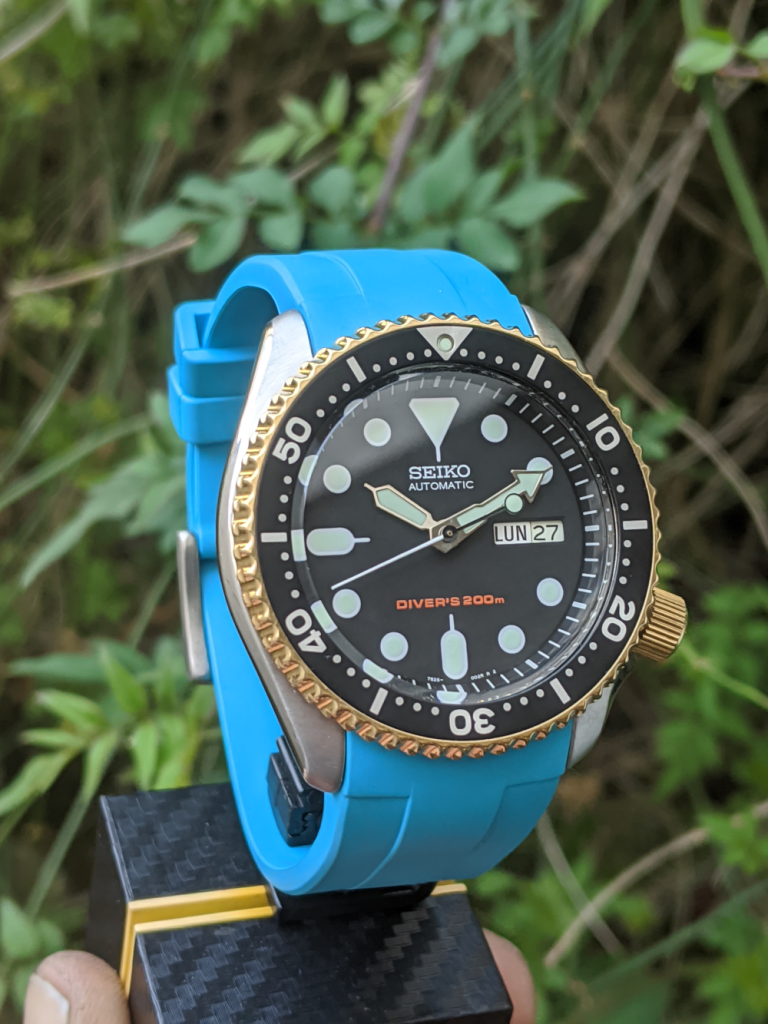 Well, this is not a "Gold Seiko", but it is a two tone custom gold plated Seiko. It is complete with all the original parts and a little bit of 18 carat gold plate! The SKX is an iconic watch and has long been a staple base for modifications.
The after market parts available for this model are practically endless. You could buy a replacement bezel and crown that are already gold plated. But you could also have your original parts gold plated to create your own custom gold Seiko.
The plating process for a used watch requires the watch to be stripped down to the bare parts. These are then polished to remove any marks, to ensure a smooth unmarked gold finish. The watch is then cleaned at 60 degrees in a mix of chemicals to remove any contaminates. A new, or unworn watch, will still require a strip down, but only the cleaning process is required.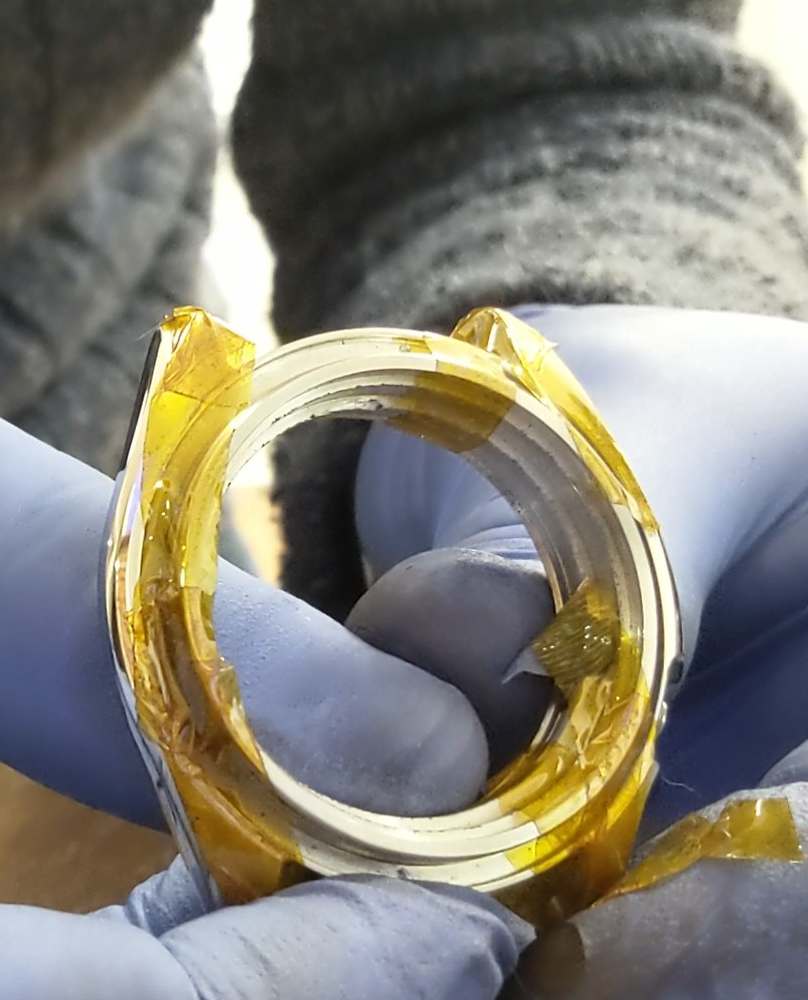 There is a small amount of maths involved to accurately approximate the thickness of gold adhering to the steel.Once this is out of the way, the plating can begin.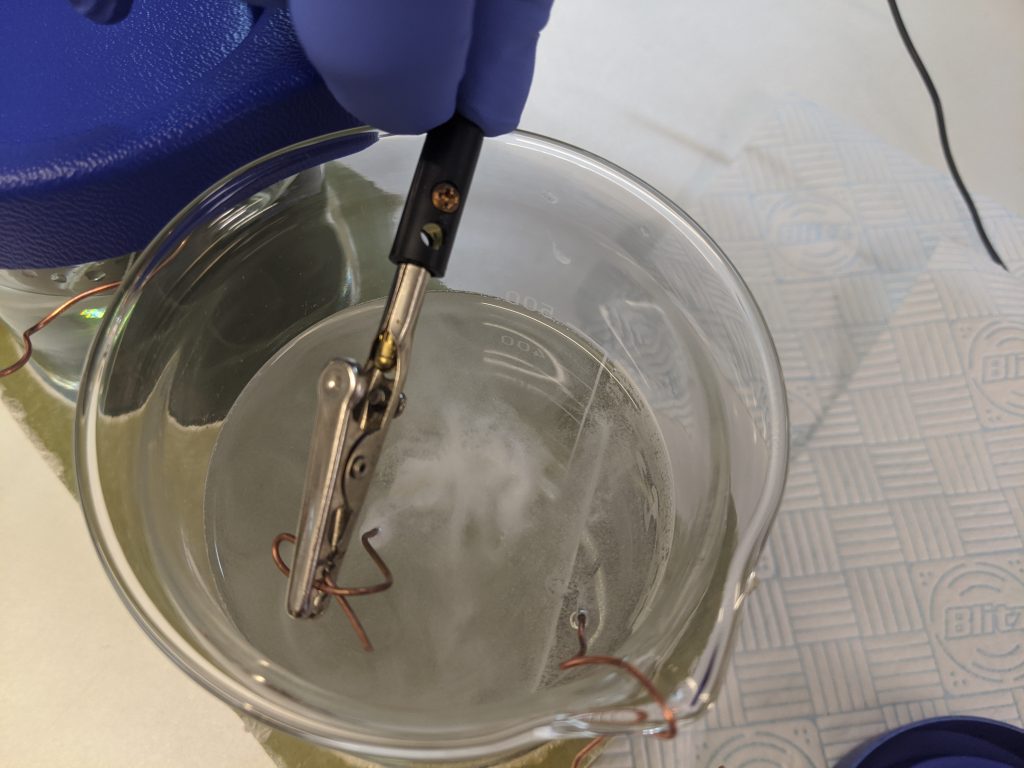 After the plating process is complete, the parts are rinsed and left to dry. The watch can then be reassembled and pressure tested.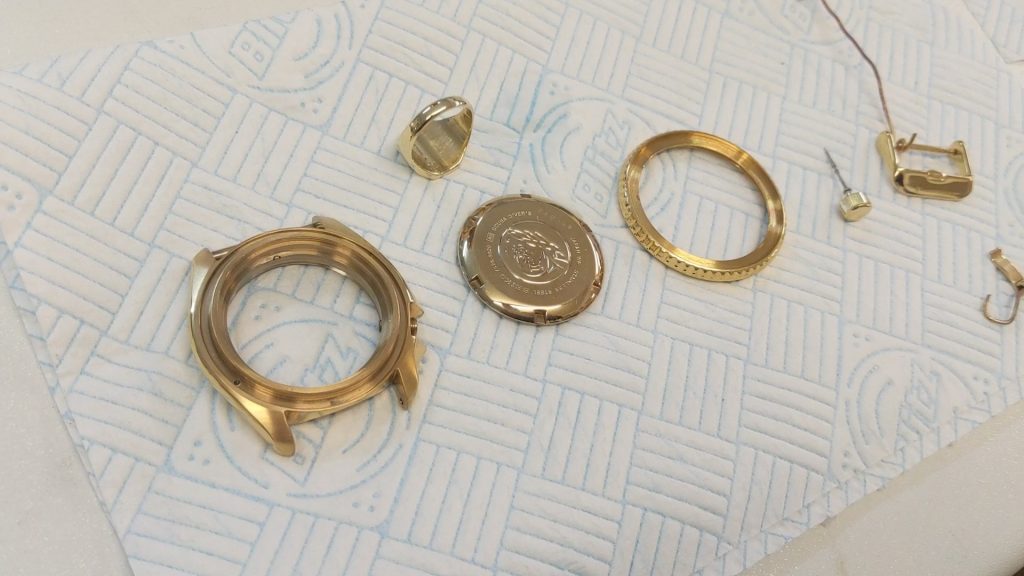 If you are thinking about modifying your Seiko with a touch of gold, this can be the best way to retain the originality of the piece, while adding a little customised sparkle. Not to mention, if the watch were unworn/new before plating, the 0.5 microns of 18K gold will add a layer of protection. It is not going to protect against drops or falls, or the dreaded dink on a door handle, that is almost certainly going to dent your watch. But, it will add a layer of protection absorbing all the normal daily wear, light scuffs and marks, while protecting the steel underneath. The plating can be polished if you so wished. It can also be removed if you wanted to "unmodify" your watch in the future.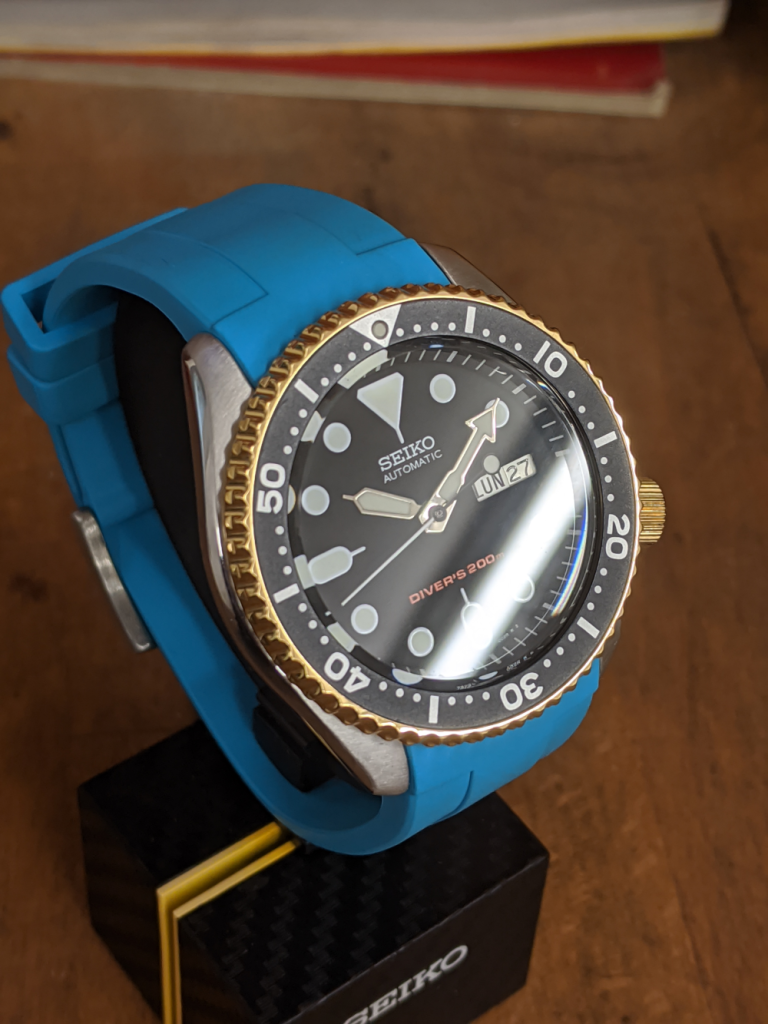 If you are looking at your old Seiko wondering if your dents a little deep, then they probably are a little deep to remove completely. This doesn't mean that your watch isn't going to look fabulous when plated! That deep dent will certainly not look as bad as it does now.
The watch featured here is available to purchase at the wellingtime shop or on ebay. If you are interested in creating your own custom "Gold Seiko" (having your watch gold plated) or you are considinering a different plating finish such as copper or others, please get in touch.