Hand Repair
This Seiko Samurai was sent to me by a client. The minute hand had detached itself from the pinion after some time on the wrist. The bezel spring had depressed and was no longer really stopping the bezel rotating.
I'm not sure how the hand removed itself from the pinion. It must have worked its way loose over time. This I deduce from the case displaying no signs of a hard knock. The watch is likely ten years old so this is the likely cause.
The back of the case is removed and the rotor is then detached from the movement.
The hand in this photo above is resting on the dial. The owner did the right thing in attending to this swiftly. It is possible the hand may have marked the dial and other hands while it swung freely.
In this case I was able to rescue the hand and dial. As you can see there are no marks on the dial and the hands still look great.
Seiko Samurai Bezel Spring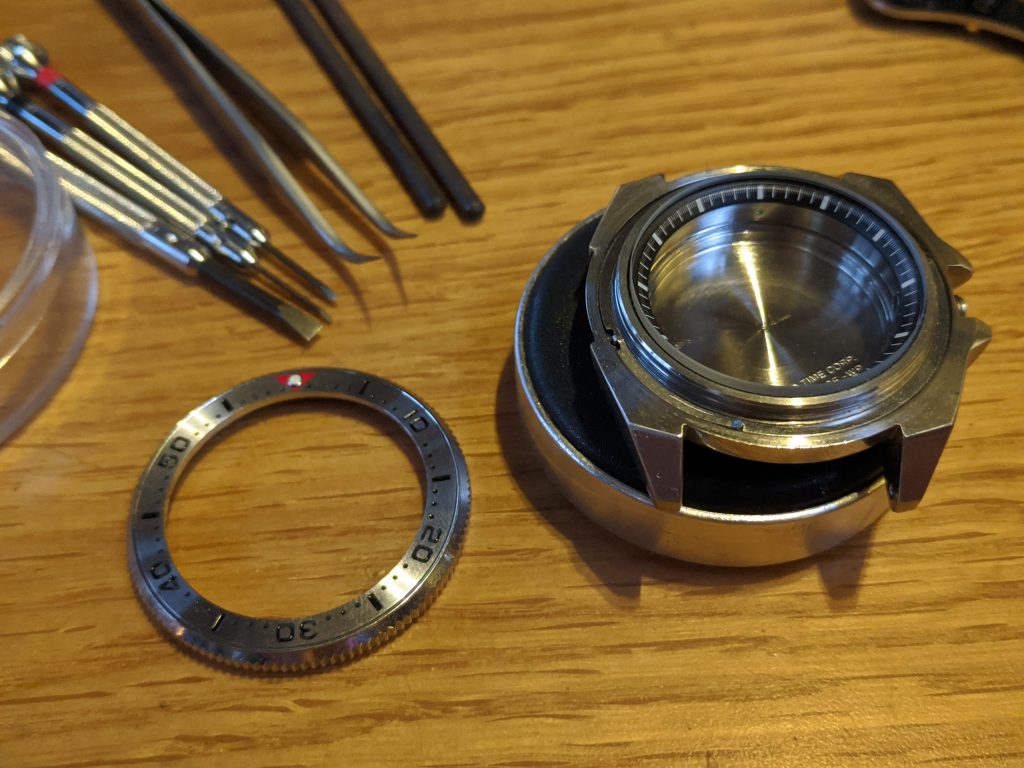 The bezel is removed from the case with a bezel removal vice. This can be done with a bezel opening knife also.
So, as you can see the bezel click spring was quite worn and depressed (above). This allowed the bezel to rotate freely. It was replaced with a new one and now has a satisfactory click. There shouldn't be any further problems with unwanted movement in the near future.
For those doing this themselves, you'll be pleased to hear that the bezel on the Seiko Samurai is nice and robust in comparison to the bezel of the SKX. So if you are limited to a knife type bezel opener/remover you won't have the worry of warping the bezel insert.
If you are interested in having your watch repaired you can find out all you need to know here. You can contact me here or at any of my socials, linked at the bottom of every page.